May 18, 2019
Rogue Creamery Lavender Cheddar Spring Tart
By: Mary Pellegrini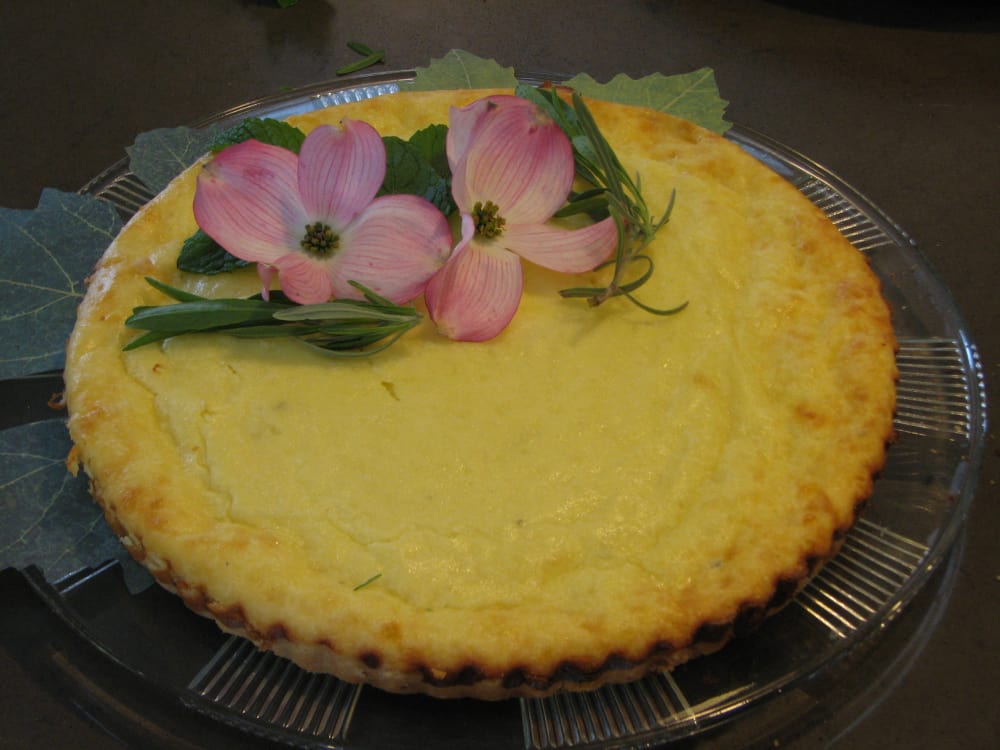 The Rogue Creamery, in Central Point, Oregon, is a "artisan cheese company, with people dedicated to the sustainability and the art and tradition of making the world's finest handmade cheese". David Gremmel, cheesemaker at the Creamery, has created cooking videos and posts on Facebook, along with recipes that include their cheeses.
This morning's breakfast: Rogue Creamery Lavender Cheddar Spring Tart. I ordered the cheddar, it was shipped same day and arrived safely packed with an ice pack and insulation. This simple tart, with it's sweet almond crust, light, creamy texture, subtle hint of lavender and the compliments it received, has earned a spot on the Old Parkdale Inn's Spring Breakfast Menu. Next up Lavender Cheddar Panini Sandwich with Apples, Spinach and Red Onion.
Let the Old Parkdale Inn be your home base when exploring the Hood River Valley, Columbia River Gorge or the Mt Hood National Forest. Whether your idea of a good vacation is fresh tracks on Mt Hood or relaxing in our gardens with a good book and your favorite beverage, there's something near by for everyone.
Outdoor adventures such as kayaking, windsurfing, skiing, snow boarding, and hiking await. Mt. Hood Meadows, Cooper Spur Mountain Resort, and Timberline Ski areas are only a short drive away, as is the vast Mt. Hood National Forest where trails and wildlife abound. We partner with Timberline Ski Areas allowing us to offer discount lift tickets to our guests. Stay at the Inn and take advantage of our partnership with Wet Planet Whitewater to receive $10 your raft adventure.