August 25, 2017
National Banana Split Day is August 25
By: Mary Pellegrini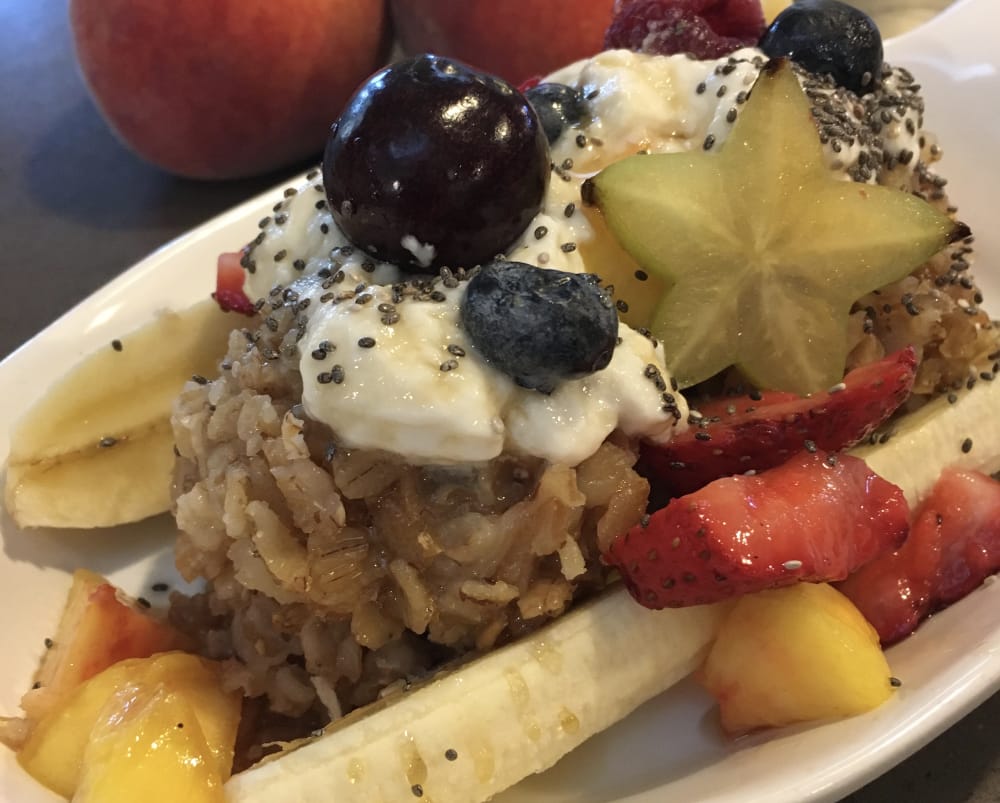 Banana Split for breakfast? How about this healthy, delicious and nutritious variation from the Old Parkdale Inn Bed and Breakfast? Oatmeal Breakfast Banana Split is a fun breakfast recipe that will kickstart your day with the energy you'll need to power through exploring Oregon.
You'll need about one cup of prepared oatmeal for each 'split'. Use your favorite oatmeal recipe making sure it's on the thicker side. You'll be using a cookie or ice cream scoop to scoop into banana
Slice the banana lengthwise and lay in your bowl
Drop two or three scoops of oatmeal onto banana
Add fresh fruit. Try peaches, pears , apples, and berries
Top with a tablespoon or two of Greek Yogurt
Sprinkle chocolate chips, hemp hearts and chia seeds
Drizzle with maple syrup or any fruit syrup
Don't forget the Cherry on Top
The great thing about this meal is you can top this banana split oatmeal with whatever you like. In the Hood River Valley we have an abundance of berries, cherries, stone fruit, apples and pears. Try some fall flavors with pumpkin puree and seeds. Or go tropical with mangos, pineapple and oranges. The options are virtually endless. You can use fresh fruit, frozen fruit, puree fruit.
Let the Old Parkdale Inn be your home base when exploring the Hood River Valley, Columbia River Gorge or the Mt Hood National Forest. Whether your idea of a good vacation is fresh tracks on Mt Hood or relaxing in our gardens with a good book and your favorite beverage, there's something near by for everyone.