December 27, 2019
Create Your Personal Winter Retreat
By: Mary Pellegrini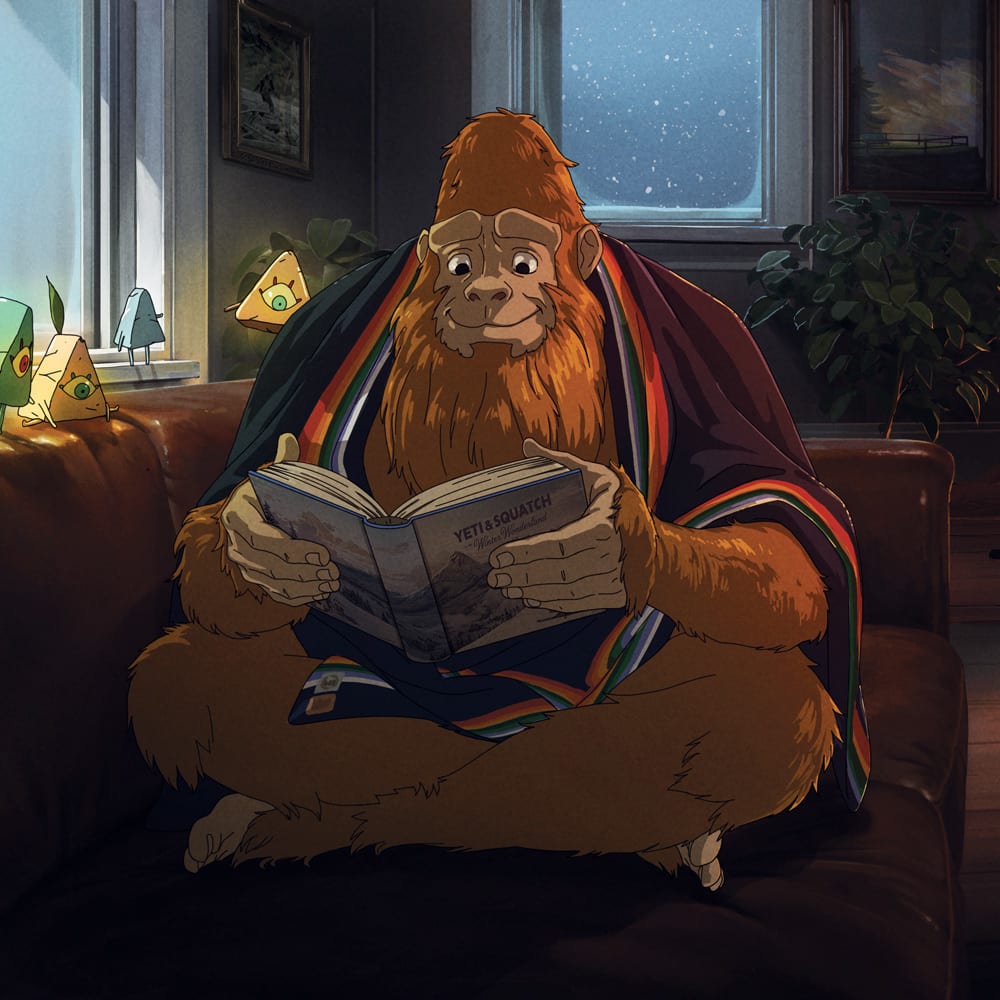 Travel Oregon's Squatch invites you to relax in the Winter Wonderland of Oregon
Winter is a time for reflection and renewal. A time for rest, reading or meditation. Winter is a perfect time to plan a personal (or couples) retreat here at the Old Parkdale Inn. Travel Oregon's Squatch invites you to relax in Oregon's Winter Wonderland. And we're making it more affordable for you this winter by offering weekly rates.
Take a week, or two, to kick-start a new art project or refine a novel you're working on. Maybe, just maybe, read that pile of novels on your nightstand. Go to a local yoga class. Take a stroll through Parkdale. Breakfast, lunch and dinner spots within walking distance of the inn. Perfect spot when visiting family. Snowshoe, XC and downhill skiing close by.
With the fire burning and 24/7 hot water in our common room take time to reflect, renew, rest, Begin your new year with a commitment to your well being.
For the months of January, February, and March we're offering discounted rates for stays of a week or two. Stay one week, 7 days: discount 25%. 2 weeks: discount 30%. When booking weekly you understand that breakfast will not be included. These weekly rates will not include breakfast
Let me help you create your personal retreat this winter. Give us a call to check availability. This offer is not available booking online.
Let us be home base to explore, enjoy and recharge in the Hood River Valley and Mt Hood National Forest. After a full day, you'll love the peace and tranquility of the Old Parkdale Inn. Relax in the gardens, your room or in front of the wood stove, perhaps with a glass of wine from a bottle you picked up at a local winery or our wine cabinet. We can even have a bonfire, roast some s'mores, if you'd like. We now have EV and Tesla Chargers for guest use.
Outdoor adventures such as kayaking, windsurfing, skiing, snow boarding, and hiking await. Mt. Hood Meadows, Cooper Spur Mountain Resort, and Timberline Ski areas are only a short drive away, as is the vast Mt. Hood National Forest where trails and wildlife abound. We partner with Mt Hood Meadows and Timberline Ski Area, offering multi-night packages and access to discounted lift tickets. Stay at the Inn and take advantage of our partnership with Wet Planet Whitewater to receive $10 your raft adventure.