January 5, 2019
The Bald Eagles have landed in the Columbia River Gorge
By: Mary Pellegrini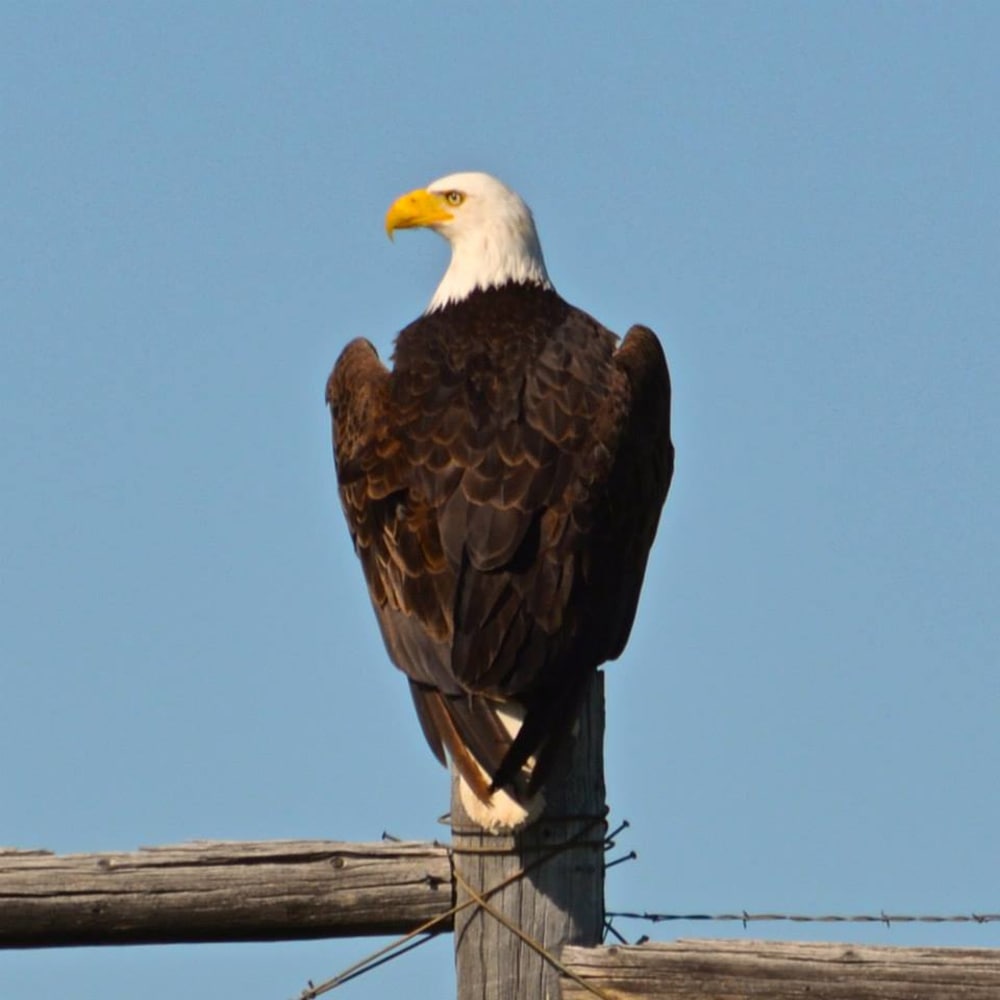 A fellow birder reported seeing about 80 Bald Eagles near The Dalles Dam on the Columbia River. We took a ride up to see them for ourselves and although we didn't see 80 we did count at least 40. Bald eagles migrate south each winter in search of food and the Columbia River provides an excellent food source. Westrick Park, near the dam and across from the visitor center, seems to be a favorite winter vacation spot. The Dalles Dam Visitor Center is a popular site for visitors to see bald eagles in their natural habitat. Join park rangers weekends in January, 9 a.m. to 2 p.m., for an educational opportunity to learn about raptors and other migratory birds and experience seeing them in the wild! It's cold along the river, Dress accordingly and be prepared for possible snow on the trails that take you down for a closer look at the Convocation of Eagles on the water's edge.
Plan to spend a day in The Dalles. The Columbia Gorge Discovery center offers the inspiring Raptor Program, Downtown you'll find great restaurants, brew pubs, shopping, wineries and of course, the Bald Eagles along the River. To expand your Columbia Gorge Birding experience we have maps of the Oregon Cascade Birding Trails on hand.
Let the Old Parkdale Inn be your home base when exploring the Hood River Valley, Columbia River Gorge or the Mt Hood National Forest. Whether your idea of a good vacation is fresh tracks on Mt Hood or relaxing in our gardens with a good book and your favorite beverage, there's something near by for everyone.