January 16, 2020
The Bald Eagles have landed in the Columbia River Gorge
By: Mary Pellegrini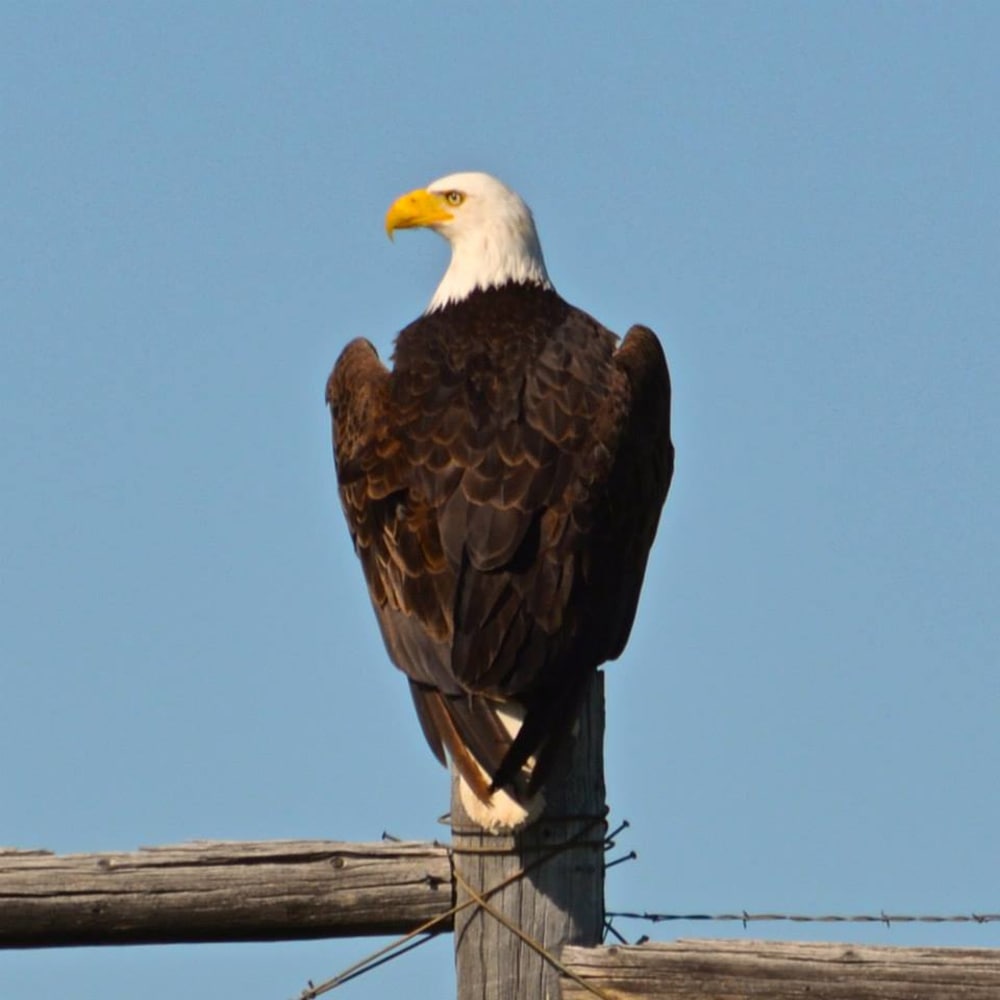 Visit The Dalles Dam Visitor Center Saturday, January 18, from 9 a.m. to 3 p.m. for the 10th annual Eagle Watch. Watch as bald eagles roost in their natural habitat along the Columbia River.

Bald eagles migrate south each winter in search of food and the Columbia River provides an excellent food source. Westrick Park, near the dam and across from the visitor center, seems to be a favorite winter vacation spot.

The Dalles Dam Visitor Center is a popular site for visitors to see bald eagles in their natural habitat. Join park rangers for an educational opportunity to learn about raptors and other migratory birds and experience seeing them in the wild!

It's cold along the river, Dress accordingly and be prepared for possible snow on the trails that take you down for a closer look at the convocation of Eagles on the water's edge.
Plan to spend a day in The Dalles. The Columbia Gorge Discovery center offers the inspiring Raptor Program, Downtown you'll find great restaurants, brew pubs, shopping, wineries and of course, the Bald Eagles along the River. To expand your Columbia Gorge Birding experience we have maps of the Oregon Cascade Birding Trails on hand.
Let us be home base for exploring and enjoying the Hood River Valley and Mt Hood National Forest. After a full day, you'll love the peace and tranquility of the Old Parkdale Inn. Relax in the gardens, perhaps with a glass of wine from a bottle you picked up at a local winery or our wine cabinet. We can even have a bonfire, roast some s'mores, if you'd like. We now have EV and Tesla Chargers for guest use.
Outdoor adventures such as kayaking, windsurfing, skiing, snow boarding, and hiking await. Mt. Hood Meadows, Cooper Spur Mountain Resort, and Timberline Ski areas are only a short drive away, as is the vast Mt. Hood National Forest where trails and wildlife abound. We partner with Mt Hood Meadows and Timberline Ski Area, offering multi-night packages and access to discounted lift tickets. Stay at the Inn and take advantage of our partnership with Wet Planet Whitewater to receive $10 your raft adventure.