August 4, 2018
Mt. Hood ~ One of the 7 Wonders of Oregon
By: Mary Pellegrini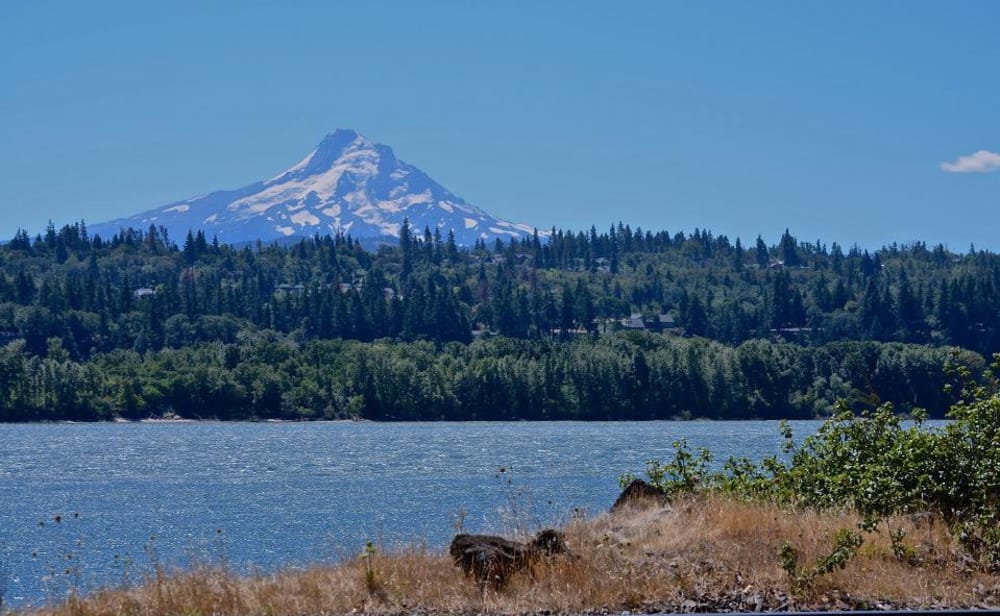 Mt. Hood, rising 11,240′ into the bluebird sky, is crowned by eleven glaciers. It's home to three ski areas, making it a great destination for skiing, even during the spring and summer months. There is no shortage of hiking options on Mt. Hood either. It is possible to enjoy stunning high alpine glacial vistas in the morning and a lush waterfall swim in the afternoon.
Historic Timberline Lodge, sitting at 6000′ on the face of Mt Hood, is a WPA project built in the mid 1930s, constructed out of stone and wood from the surrounding forest. Trails into beautiful alpine lakes offer their unique view of the mountain. Forests and valleys are filled with wildflowers and fruit blossoms in the spring. Hood River Valley is the river basin of Hood River, bounded by the Columbia River to the north, Mount Hood to the south. The rich volcanic soils makes the Hood River Valley one of the largest regions in the country for growing apples, pears and berries. So much so that the drive from Mt Hood to Hood River through the Valley is called the Fruit Loop. There are plenty of reasons why Mt. Hood is one of the 7 Wonders of Oregon.
Let us be home base for exploring and enjoying the Hood River Valley and Mt Hood National Forest. After a full day, you'll love the peace and tranquility of the Old Parkdale Inn. Relax in the gardens, perhaps with a glass of wine from a bottle you picked up at a local winery or our wine cabinet. We can even have a bonfire, roast some s'mores, if you'd like.

Outdoor adventures such as kayaking, windsurfing, skiing, snow boarding, and hiking await. Mt. Hood Meadows, Cooper Spur Mountain Resort, and Timberline Ski areas are only a short drive away, as is the vast Mt. Hood National Forest where trails and wildlife abound. We have discount lift for Mt Hood Meadows and Timberline Ski Areas.