August 7, 2019
Bonneville Bigfoot Search GeoTour
By: Mary Pellegrini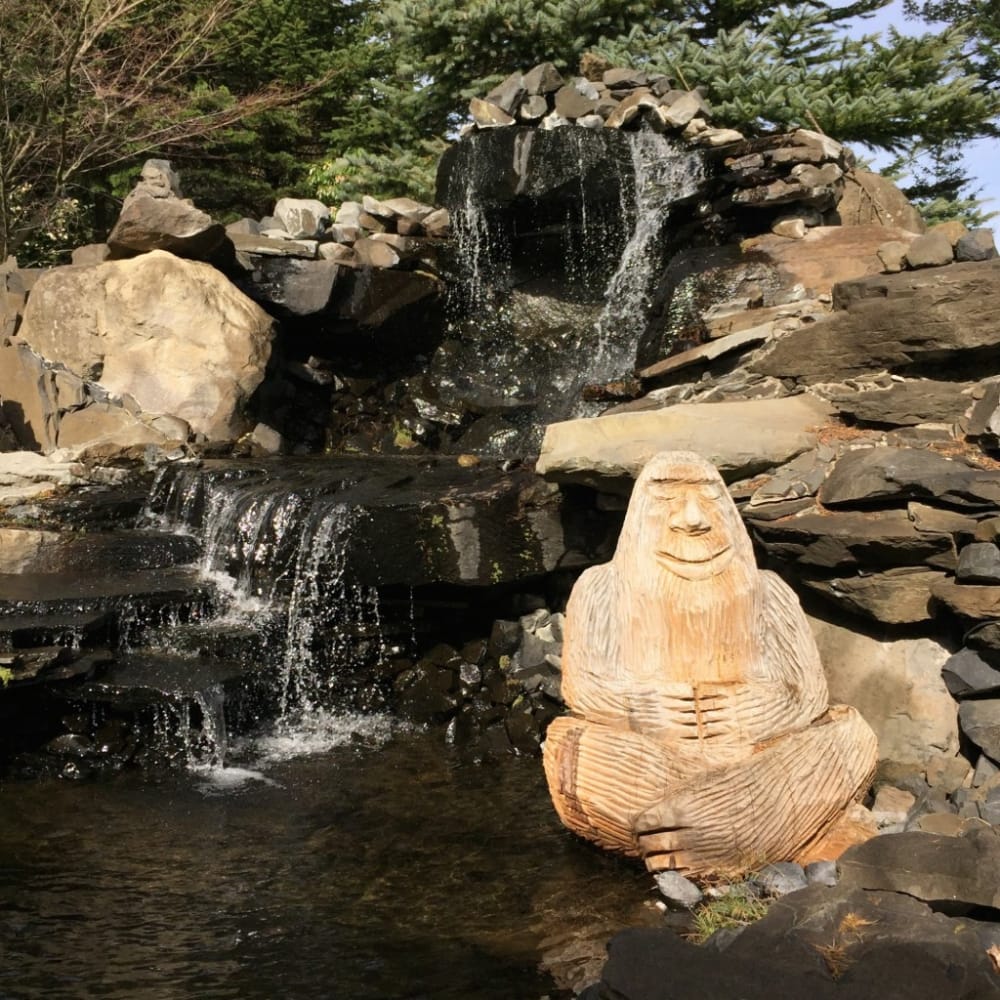 How fun to set out in search of Bigfoot and Geocaches in the Columbia River Gorge. We embarked on the Bonneville Bigfoots Search GeoTour in North Bonneville, Washington. Along the designated two mile paved "Bigfoot Discovery Trail" we learned about this unique area and why the Sasquatches were drawn to this picturesque area on the banks of the Columbia River.
We searched for and found 10 Bigfoots, BigFeet?, and their caches hiding out along the community's Hamilton Creek Discovery Trail. Soaking Bigfoot in the photo has moved to a new location and changed it's name to Meditating Bigfoot GC57G22 but it is still finding peace in the Columbia River Gorge.
You won't want to miss the 3rd Annual Bigfoot Festival, Saturday, August 17, at beautiful Glenn Otto Park in Troutdale, Oregon
Let us be home base for exploring and enjoying the Hood River Valley and Mt Hood National Forest. After a full day, you'll love the peace and tranquility of the Old Parkdale Inn. Relax in the gardens, perhaps with a glass of wine from a bottle you picked up at a local winery or our wine cabinet. We can even have a bonfire, roast some s'mores, if you'd like.
Outdoor adventures such as kayaking, windsurfing, skiing, snow boarding, and hiking await. Mt. Hood Meadows, Cooper Spur Mountain Resort, and Timberline Ski areas are only a short drive away, as is the vast Mt. Hood National Forest where trails and wildlife abound. We have discount lift for Mt Hood Meadows and Timberline Ski Areas.