July 3, 2017
Bike Your Way Through the Hood River Valley
By: Mary Pellegrini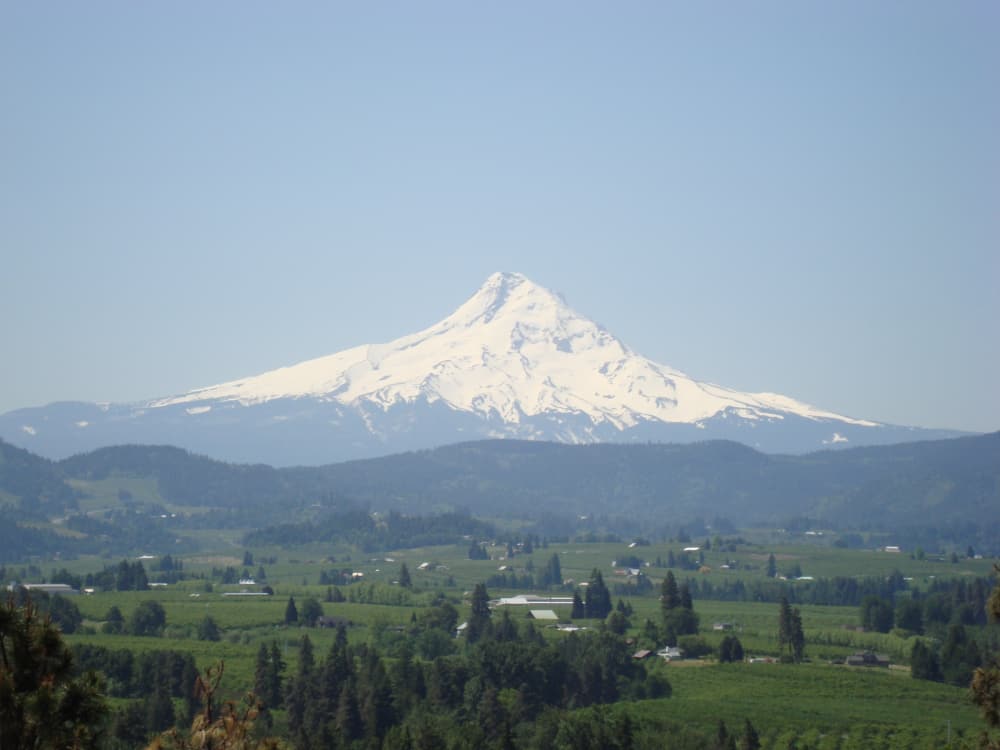 It's biking weather. We had many a guests last year who brought their bikes and enjoyed biking the Hood River County Fruit Loop and the many back roads of the Hood River Valley. And now that Cloud Cap After a hearty breakfast they left the Old Parkdale Inn and traveled down Highway 35 toward Hood River, detouring off onto a few of the many backroads, cruising through the orchards, stopping along the way to take in some spectacular views.
After lunch at Full Sail Brewery in Hood River they headed back up the valley on Hwy 281 which climbs back up to Parkdale through the hills on the west side of the Valley.
The Fruit Loop drive is a 35 mile scenic drive through the valley's orchards, forests, farmlands, and friendly communities but you could easily extend or shorten your ride. I found a website that should be very helpful planning your route. ridewithgps.com is a ride sharing and route analysis tool and has many proven routes.
Let the Old Parkdale Inn be your home base when exploring the Hood River Valley, Columbia River Gorge or the Mt Hood National Forest. Whether your idea of a good vacation is fresh tracks on Mt Hood or relaxing in our gardens with a good book and your favorite beverage, there's something near by for everyone.