April 8, 2019
5 Things You Can Do In Parkdale this Spring
By: Mary Pellegrini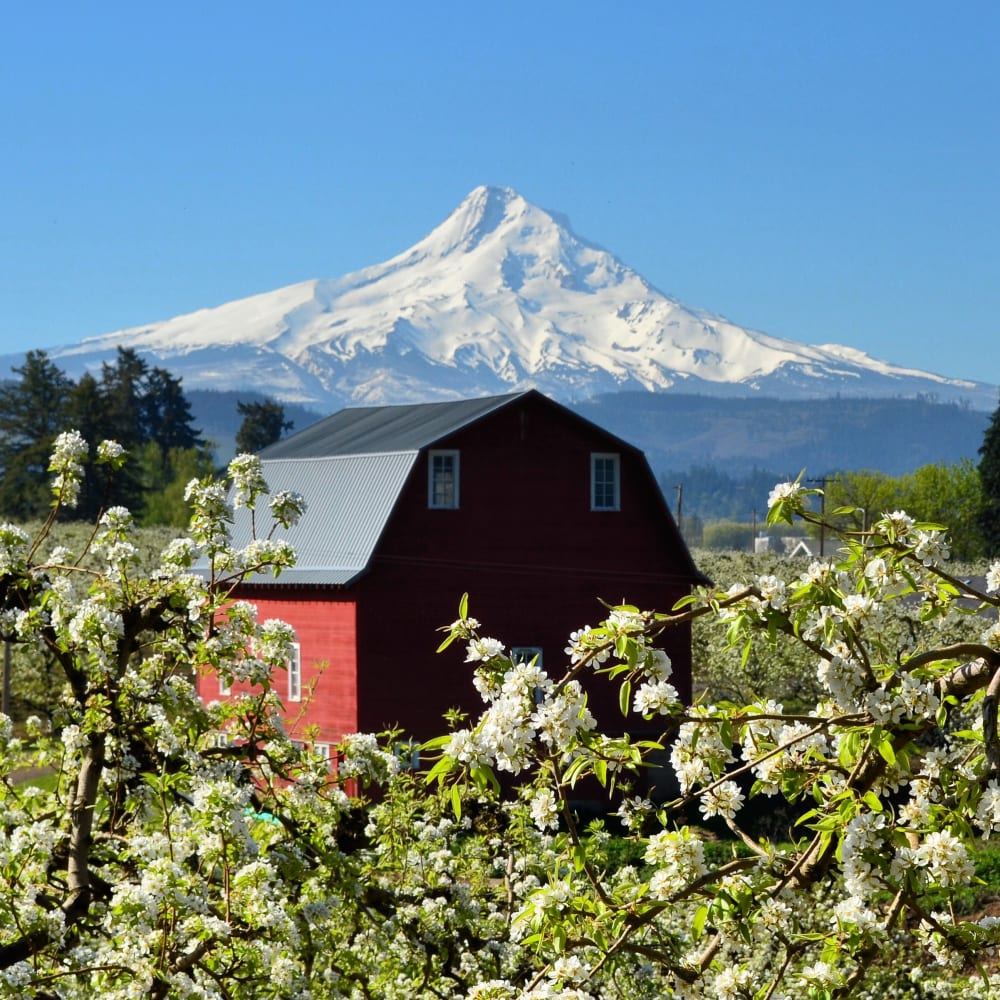 Spring arrives in the Hood River Valley. Waterfall flows are picking up as the snow melts. Wildflowers are popping. Golf courses are greening up nicely. New release wines and ciders are being presented. West winds will soon bring the boards and kites out on The Columbia River. And then there's spring skiing. And Blossoms. Millions of fruit trees in bloom. You could do it all but maybe you'd like to just relax in the Gardens of the Old Parkdale Inn. There is something for everyone in Hood River this spring! Top 5 Springtime Activities:
1. Hunt for Wildflowers and Geocaches.
2. Celebrate Hood River Valley Fruit Blossoms (April 1-30)
3. Attend the 4th Annual Hood River Hard-Pressed Cider Fest
4. Travel the Historic Columbia River Highway
5. Chase a Waterfall, or two, or three
Starting in early April, might be a little late this year due to our heavy snow pack, thousands of cherry, apple and pear trees in the Hood River valley explode into vibrant pink and white flowers. They start in the lower elevations and, like a domino effect, move up the valley creating a patchwork of color. Our orchards here in the Upper Hood River Valley usually peak around the first of May. Give us a call for update
One of the best ways to enjoy Blossom Time is to drive the Hood River County Fruit Loop, a gorgeous 35-mile drive that follows the county's Scenic Tour Route and passes the valley's plethora of orchards, wineries and farms. Many family farms reopen mid April.

Reserve your Room now
Let the Old Parkdale Inn be your home base when exploring the Hood River Valley, Columbia River Gorge or the Mt Hood National Forest. Whether your idea of a good vacation is fresh tracks on Mt Hood or relaxing in our gardens with a good book and your favorite beverage, there's something near by for everyone.