March 1, 2019
Dog River Trail #675 in the Mt Hood National Forest
By: Mary Pellegrini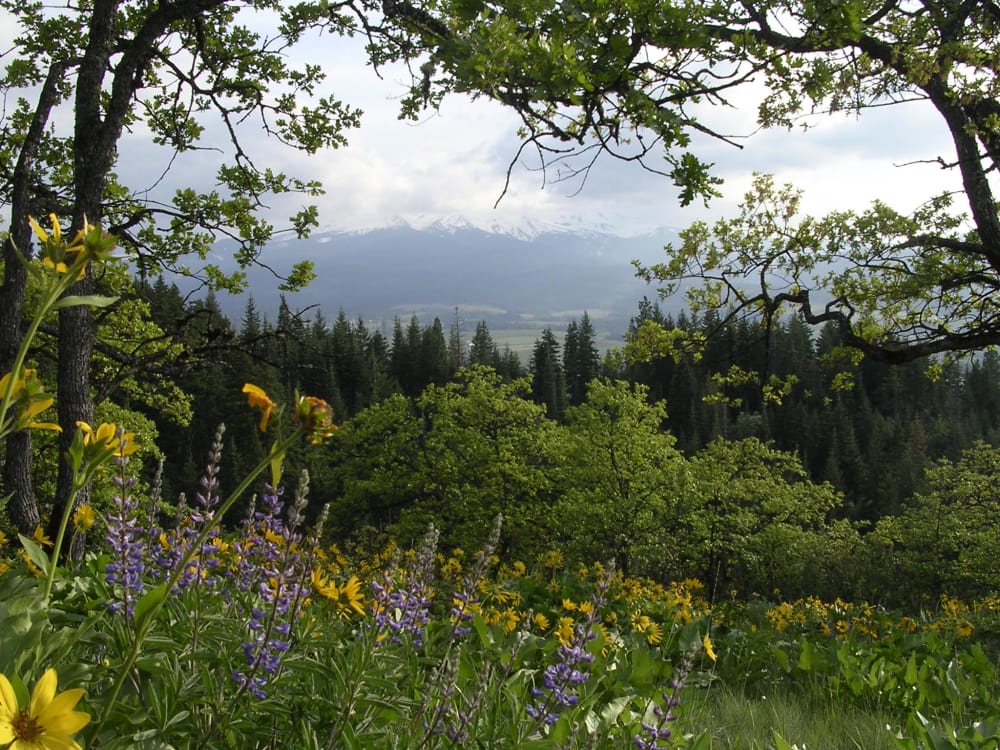 For our mountain cycling guests: The Dog River Trail #675 is an outstanding one with exceptional rewards. The trailhead is right off state highway 35 about 4 miles from the Old Parkdale Inn and is well marked. The trail itself is kept in excellent condition due to the good folks who do mountain biking on this trail. It certainly can be hiked, we've hiked it a few times, but because of the mountain biking use I wouldn't suggest it, unless you're used to sharing the trail with very fast bikes!
You begin by briefly following an old road then the trail follows the Dog River for about 2 miles with some steep switchbacks, but for the most part the trail is a gentle climb through a mostly forested terrain.
Besides a great ride you'll be rewarded with outstanding views of Mt Hood and the river valley below you. At about 3.5 miles into this ride, after a few steep short switchbacks, you will come to a rock outcropping with the best of views. You can stop here and double back or do what some of our guests have done, continue up to Surveyor's Ridge, ride the ridge and come back down the Oak Ridge Trail a total of about 25 miles from the Old Parkdale Inn. Enjoy!
Let us be home base for exploring and enjoying the Hood River Valley and Mt Hood National Forest. After a full day, you'll love the peace and tranquility of the Old Parkdale Inn. Relax in the gardens, perhaps with a glass of wine from a bottle you picked up at a local winery or our wine cabinet. We can even have a bonfire, roast some s'mores, if you'd like.