March 15, 2019
We Serve the Bounty of the Gorge and Hood River Valley
By: Mary Pellegrini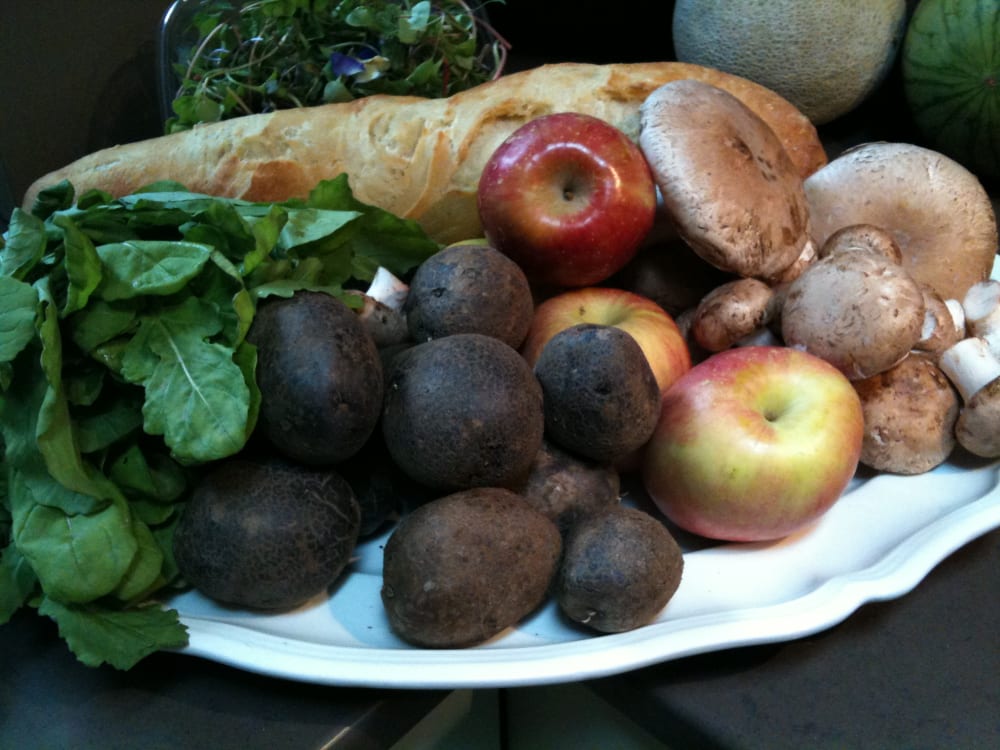 What do you see in this photo? If you answered apples, mushrooms, potatoes, bread and greens, you would be right. I see a savory Italian Fritatta with Argula and mushrooms, herbed roasted potatoes, a rich and flavorful banana French Toast and Old Parkdale Inn's famous Baked Fuji Apples.
Once a week we receive our Community Supported Agriculture (CSA) box delivered to our door by Hood River Organics. We plan our weekly meals with these ingredients
As spring turns into summer the box get heavier with more and more of the bounty our farms have to offer. Won't be long before the berries and fresh herbs start arriving. Can't you just taste them?
Let the Old Parkdale Inn be your home base when exploring the Hood River Valley, Columbia River Gorge or the Mt Hood National Forest. Whether your idea of a good vacation is fresh tracks on Mt Hood or relaxing in our gardens with a good book and your favorite beverage, there's something near by for everyone.