April 20, 2018
Spring and Summer Birds are returning to the Old Parkdale Inn Gardens
By: Mary Pellegrini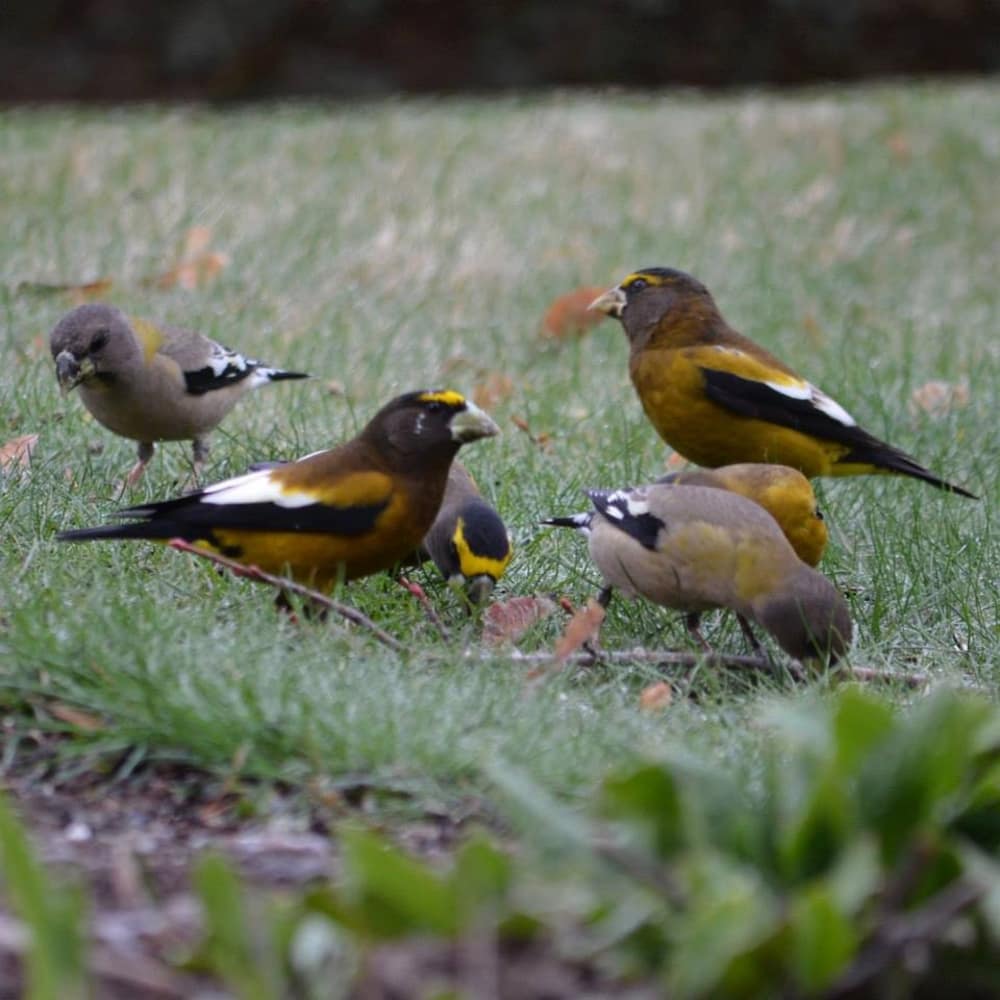 We have many birds that spend the winter with us here in the gardens of the Old Parkdale Inn. We keep the feeders available to satisfy the finches, juncos, chickadees and nuthatches. Collared Doves, Towhee, Quail and a jay or two also frequent the seed blocks. The numbers of all these birds has been increasing and it's nice to see the summer plumage returning on the Finches. I must confess though our favorite spring bird is the Evening Grosbeak. Such a stunning bird.
Our feeders sit right outside our dining room so guests can watch the flurry of activity during morning breakfast. The gardens of the Old Parkdale Inn Bed and Breakfast have been recognized as a Backyard Wildlife Habitat by the National Wildlife Foundation. We've obtained this recognition by providing feed, water, shelter and nesting provisions for the many species of birds that visit our gardens. If you'd like to spend the night at the Old Parkdale Inn Bed and Breakfast and get front row seating at our dining room table, give us a call or book online
Let the Old Parkdale Inn be your home base when exploring the Hood River Valley, Columbia River Gorge or the Mt Hood National Forest. Whether your idea of a good vacation is fresh tracks on Mt Hood or relaxing in our gardens with a good book and your favorite beverage, there's something near by for everyone.