October 16, 2019
Pumpkin Snickerdoodles for the Win
By: Mary Pellegrini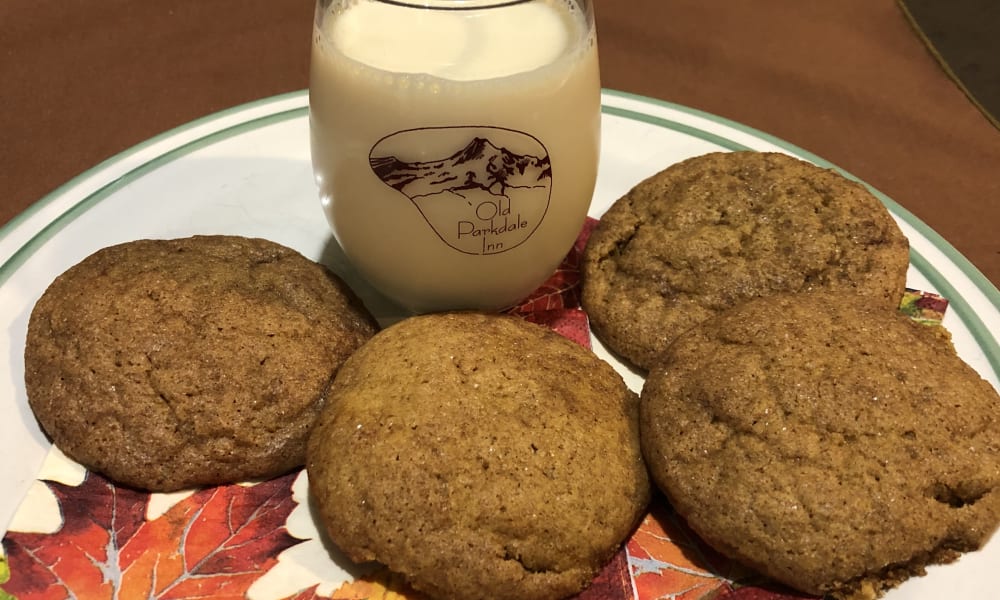 These Pumpkin Snickerdoodles are chewy delicious and a perfect cookies for Fall. These are so soft and full of flavor.
Ingredients

In a medium-sized mixing bowl whisk together the flour, pumpkin pie spice, cinnamon, baking soda, baking powder, corn starch, cream of tartar, and salt until well combined. Set aside.
3 cups all-purpose flour
3 1/2 tsp cornstarch
1 tsp cream of tartar
1 tsp baking soda
1/2 tsp baking powder
1 tsp salt
1 1/2 tsp ground cinnamon
1 1/2 tsp pumpkin pie spice
Using an electric mixer, cream together the softened butter, granulated sugar, and brown sugar for about 1-2 minutes or until well combined. Mix in the egg yolk and vanilla extract, then mix in the pumpkin puree.1 cup granulated sugar
3/4 cup packed light brown sugar
1 cup unsalted butter softened
1 large egg yolk
3/4 cup canned pumpkin puree
2 tsp vanilla extract
Add the dry ingredients to the wet ingredients and mix until just combined. Cover tightly and refrigerate for 30-40 minutes, until you can roll it without it being sticky.
Rolling sugar:
1/2 cup white sugar
4 teaspoons cinnamon

Preheat oven to 350°F. Spray or line two large baking sheets

Remove the cookie dough from the refrigerator. Roll into a ball about 2 tablespoons of dough and roll each ball into the rolling sugar. Place on cookie sheet making sure to leaving 2 inches between each one.

Bake at 350°F for 10-13 minutes or until the cookies are set. Make sure to refrigerate the other batch of cookie dough while the first batch is baking. This recipe about 2 dozen cookies so I like to bake them in daily batches of about 6-8 so they are fresh for our guests. Remove from the oven and allow to cool on the baking sheet for 5-10 minutes, then transfer the cookies to a wire rack to cool completely.
Let us be home base for exploring and enjoying the Hood River Valley and Mt Hood National Forest. After a full day, you'll love the peace and tranquility of the Old Parkdale Inn. Relax in the gardens, perhaps with a glass of wine from a bottle you picked up at a local winery or our wine cabinet. We can even have a bonfire, roast some s'mores, if you'd like.
Outdoor adventures such as kayaking, windsurfing, skiing, snow boarding, and hiking await. Mt. Hood Meadows, Cooper Spur Mountain Resort, and Timberline Ski areas are only a short drive away, as is the vast Mt. Hood National Forest where trails and wildlife abound. We partner with Timberline Ski Areas allowing us to offer discounted lift vouchers to our guests. Stay at the Inn and take advantage of our partnership with Wet Planet Whitewater to receive $10 your raft adventure.