August 1, 2018
Let the Harvest Begin
By: Mary Pellegrini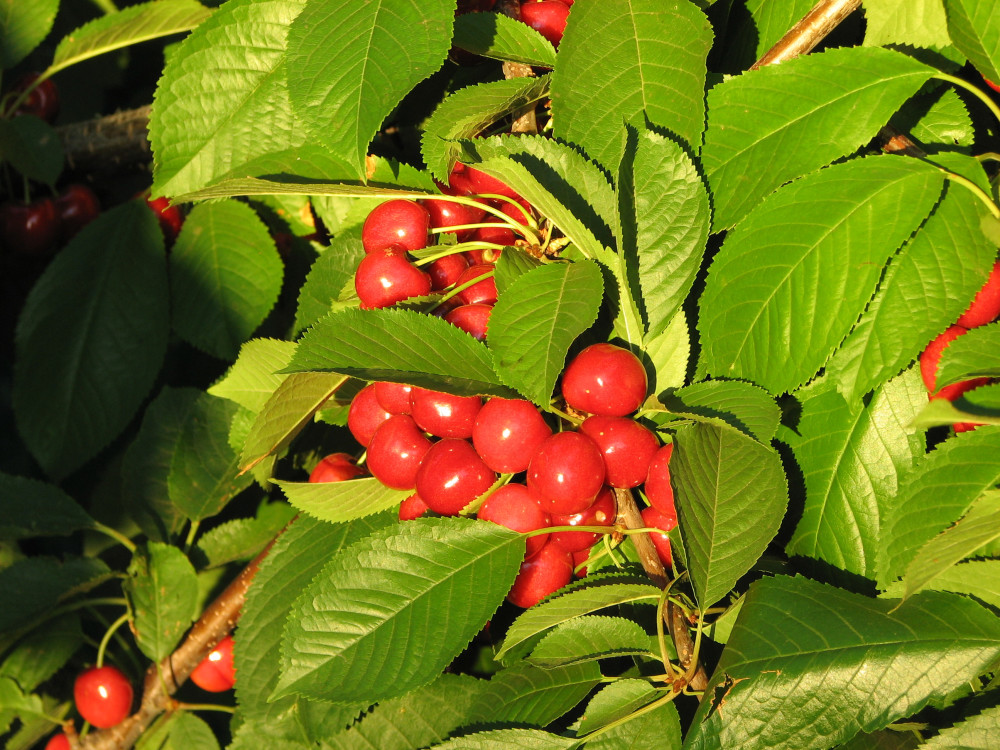 The Hood River Valley is our nations largest pear growing regions but we don't stop there. Cherries and apples also are a huge crop along with the berries, stone fruit, lavender, wine grapes and more. July's warmth ripens the cherries, blueberries, raspberries and strawberries and begins the 2010 harvest. From now through the summer, something is always fresh and ready to be picked, snipped or sipped. The first cherries arrived in our CSA box this week!!
The 2010 Cherry Celebration, July 10 -11, is an adventure with activities for the entire family. Farms offer many varieties of fresh-picked and u-pick cherries, wines, lavender, jams and other cherry treats. Many farms feature picnic areas. In addition to the orchard-fresh fruit available all along the Loop, some Fruit Loop farms serve up special activities or attractions for Cherry Days. Admission to most Fruit Loop farms and attractions is free, and most are open from at least 10 a.m. to 5 p.m. (some have shorter or longer hours). There is free parking, too.
The Old Parkdale Inn has rooms available on Sunday, July 11. Most of our Friday/Saturdays are already full this summer but do check our online availability calender . Better yet, we invite you to beat the crowds and visit the Hood River Valley mid week. The fruit tastes the same, sometimes better with less distractions! If you are thinking Fall Apple/Pear Harvest, don't think too long. Reserve your room today. And if you are a return guest we would like to offer you one free night when booking two or more.