April 18, 2018
6 Wonderful Hikes near Mt Hood
By: Mary Pellegrini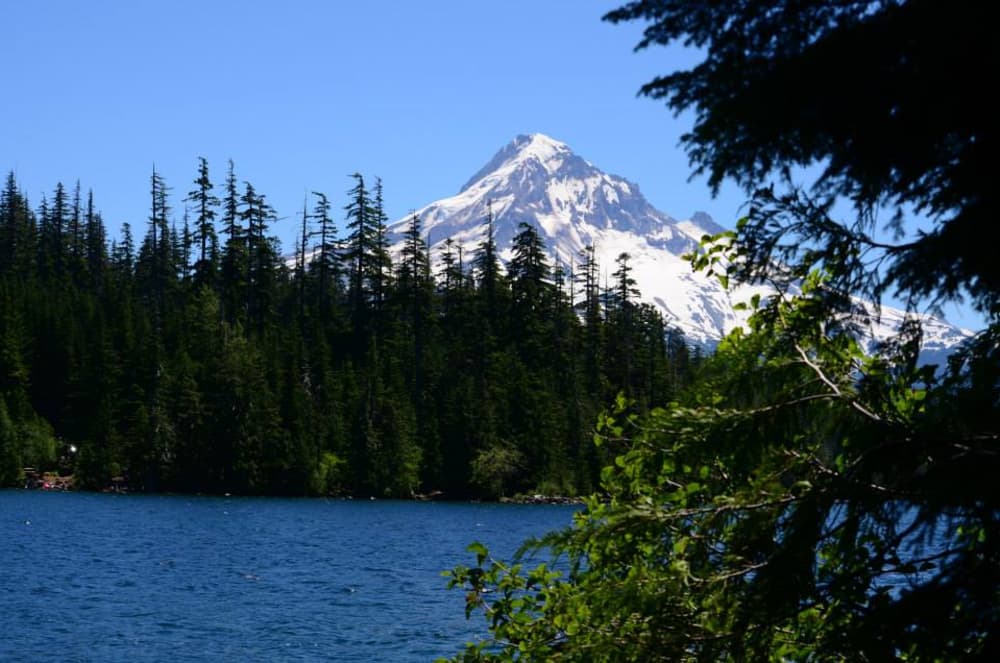 Enjoy 6 wonderful hikes and around the Mt Hood National Forest. Last year Travel Oregon launched the successful 7 Wonders of Oregon campaign. A campaign to get visitors and locals alike out exploring our glorious state. We are so fortunate here at the Old Parkdale Inn Bed and Breakfast to be flanked by Two of the Seven Wonders: Mt Hood and the Columbia River Gorge:
Here are our Six Favorite Hikes on and around Mt Hood:
Tamanawas Falls: A spectacular waterfall in the Mt Hood National Forest. The Hike, starting at the normal trailhead, is an easy 4 mile out/back along Cold Spring Creek. A path less traveled would be the Tamanawas Loop trail starting at the Polallie trailhead. Both less than 9 miles from our door.
Bald Butte: I, for one, like a reward if I'm going to hike 4 miles, +/-, up. And a reward you'll get. On a clear day the views from Bald Butte are everything: Mt Hood, the Hood River Valley, Mt Adams, Mt Rainier, and Mt St Helens. Turn around for views of the vast expanse of wheat fields to the east of the Cascades. The spring wildflowers are beautiful. Skip the long hike and drive to a different trailhead where a short but steep .75 miles will take you to the top
Tilly Jane and the Cooper Spur Trail: Alpine hikes with North Face views. Cooper Spur is the highest trail hike on Mt Hood, 8514′. Wildflowers, views of Eastern Oregon, glacier, the Hood River Valley and north into Washington
Lookout Mountain: Overlooks every Cascade Peak from Three Sisters to Mt Rainier and a rare glimpse of the Columbia Plateau. Abundant spring wildflowers in the surrounding Meadows.
Hood River Meadows Loop: Lush meadows, mountain views and waterfalls
Lost Lake: Climb to the peak of Lost Lake Butte for views of Mt Hood or take the 3.2 mile trail around the lake
Only six? Oh no, there are so many more. Maybe another post on another day.
Let the Old Parkdale Inn be your home base when exploring the Hood River Valley, Columbia River Gorge or the Mt Hood National Forest. Whether your idea of a good vacation is fresh tracks on Mt Hood or relaxing in our gardens with a good book and your favorite beverage, there's something near by for everyone.