July 31, 2019
Wanted: Painters and Photographers
By: Mary Pellegrini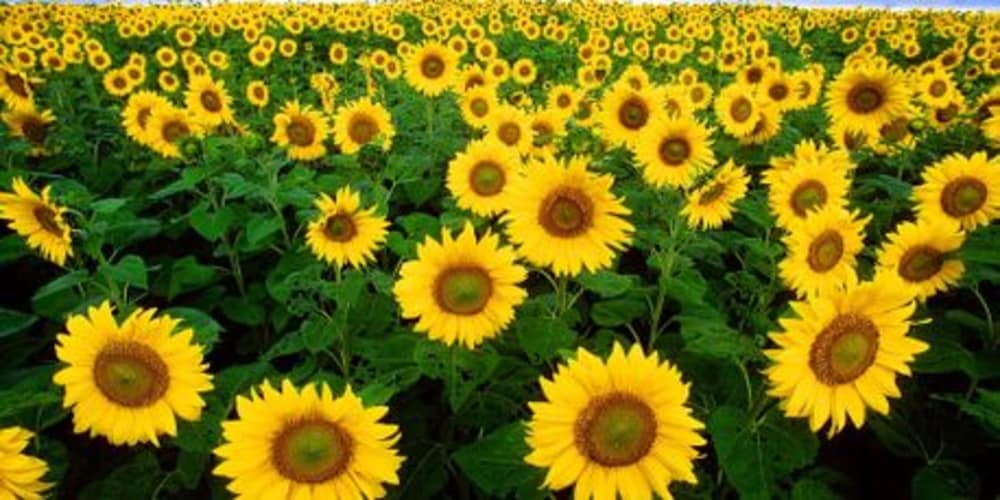 Fields of sunflowers, a perfect opportunity to paint, take photos and cut this summer beauty.
The Sunflowers at Packer Orchards and Farm Place have put on their smiley faces. Photograph and paint these beauties now through Sunday, August 11th. Field access fee is $3/person and that includes one sunflower, additional sunflowers are $2/stem.
All customers and photographers must check with staff inside the sales barn before accessing fields. $25 photography fee for those who wish to take professional photos. Professional photos are photos taken with anything more than a cell phone camera.
Be sure to visit The Bakery while in the Hood River Valley, where the family uses orchard sweet pears in our bakery products, reducing and in some cases eliminating the need for sugar! Farm fresh baked goods and homemade jams made on site daily in the Cookie Cocina. Fresh fruit from The Farm Place available seasonally. Stop by for some of a hand dipped ice cream, fresh fruit milkshakes, and handmade waffle cones.
We would love to accommodate you and/or your painting or photography club here at the Inn. After spending some time at Packer Farm Place we will gladly share with your group some awesome spots to sketch or shoot majestic Mt Hood. And then there are the gardens of the Old Parkdale Inn. A special place to set your easel, sip on a glass of wine, and end your day.
Let us be home base for exploring and enjoying the Hood River Valley and Mt Hood National Forest. After a full day, you'll love the peace and tranquility of the Old Parkdale Inn. Relax in the gardens, perhaps with a glass of wine from a bottle you picked up at a local winery or our wine cabinet. We can even have a bonfire, roast some s'mores, if you'd like.
Outdoor adventures such as kayaking, windsurfing, skiing, snow boarding, and hiking await. Mt. Hood Meadows, Cooper Spur Mountain Resort, and Timberline Ski areas are only a short drive away, as is the vast Mt. Hood National Forest where trails and wildlife abound. We partner with Timberline Ski Areas allowing us to offer discount lift tickets to our guests. Stay at the Inn and take advantage of our partnership with Wet Planet Whitewater to receive $10 your raft adventure.