July 15, 2018
Timberline National Historic Trail
By: Mary Pellegrini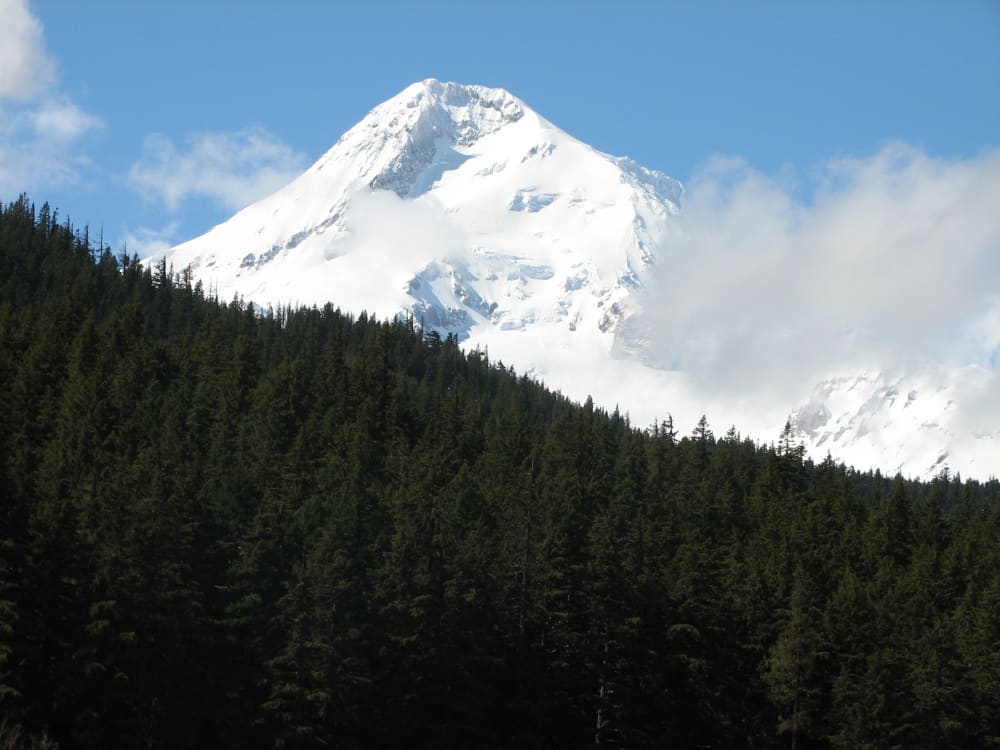 Timberline Trail is a National Historical Trail and is listed on the National Historical register. Timberline Trail was constructed in the 1930s by the Civilian Conservation Corps during the great depression. It was part of the New Deal of President Franklin D. Roosevelt work relief program.
Just over 40 miles long, the trail circumvents Mt Hood and takes an avid hiker about 4-5 days to complete. A couple of sections have washed out which has made the whole hike, at times, impassable. Quite a few sections of the trail are great for day hikes and there are access trails just minutes from the Old Parkdale Inn. These access trails range from 2.5 to 5 miles up to the Timberline Trail and provide amazing views of Mt Hood, Tilly Jane, Elk Cove, Pinnacle Ridge, to name a few. Or you can drive the Cloud Cap Road to the 6000′ elevation and begin hiking from there.
The access trails are open now, although covered with snow, but as the snow line begins to recede you'll be treated to stunning views and abundant wildflowers on the way up and through the mountain meadows well into fall.
Let us be home base for exploring and enjoying the Hood River Valley and Mt Hood National Forest. After a full day, you'll love the peace and tranquility of the Old Parkdale Inn. Relax in the gardens, perhaps with a glass of wine from a bottle you picked up at a local winery or our wine cabinet. We can even have a bonfire, roast some s'mores, if you'd like.
Outdoor adventures such as kayaking, windsurfing, skiing, snow boarding, and hiking await. Mt. Hood Meadows, Cooper Spur Mountain Resort, and Timberline Ski areas are only a short drive away, as is the vast Mt. Hood National Forest where trails and wildlife abound. We have discount lift for Mt Hood Meadows and Timberline Ski Areas.