September 7, 2018
The Historic Oregon Trail turns 175 in 2018
By: Mary Pellegrini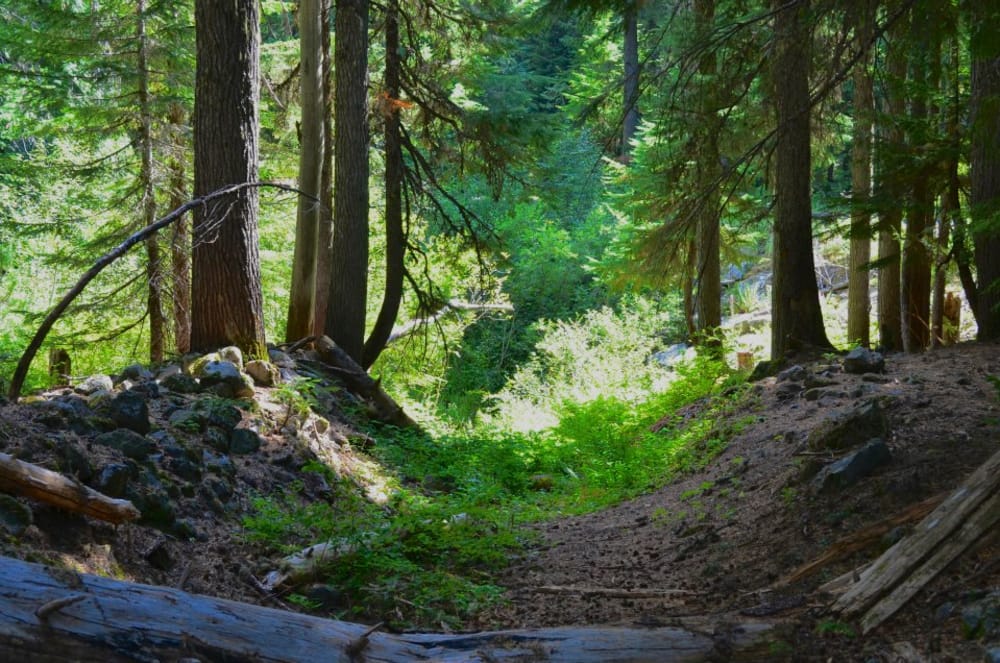 Salmon River Pioneer Crossing GC1GB6M
In 1843 thousands upon thousands of emigrants set off for Oregon Territory with the promise of a new life in Oregon's fertile Willamette Valley. The Historic Oregon Trail turns 175 in 2018. Time for you to hit the highway, inspire your own pioneer spirit, stand in the actual wagon ruts pioneers left behind, and visit the numerous interpretive sites, monuments and cultural centers along the way.
The Oregon Trail traversed 2,170 miles of what today is Missouri, Kansas, Nebraska, Wyoming, Idaho and Oregon. Travel the Oregon National Historic Trail through Oregon, from Idaho, along the Columbia River and around Mt Hood.
The cemeteries along the route reveal so many Oregon Trail stories: where the emigrants came from, how they lived, and died, as they headed for Oregon and the awaited promises. And I can attest, for all you geocachers, almost everyone has a cache to discover.
The last hurdle for emigrants on the Oregon Trail was the Cascade Range. Early pioneers either had to barge down the treacherous Columbia River, make their home in The Dalles, or travel the Barlow Road through the Cascades along the south side of Mt Hood. We've explored quite a few Oregon Trail sights in The Gorge and around our Mountain and look forward to pointing you in the right direction to find them on your own.
The Columbia Gorge Discovery Center and Museum reveals the cataclysmic floods that helped shape the Columbia River Gorge. Here also you'll experience interactive exhibits of the Lewis and Clark expedition, The Oregon Trail and 10,000 years of Native American life in the Gorge.
Let us be home base for exploring and enjoying the Hood River Valley and Mt Hood National Forest. After a full day, you'll love the peace and tranquility of the Old Parkdale Inn. Relax in the gardens, perhaps with a glass of wine from a bottle you picked up at a local winery or our wine cabinet. We can even have a bonfire, roast some s'mores, if you'd like.
Outdoor adventures such as kayaking, windsurfing, skiing, snow boarding, and hiking await. Mt. Hood Meadows, Cooper Spur Mountain Resort, and Timberline Ski areas are only a short drive away, as is the vast Mt. Hood National Forest where trails and wildlife abound. We partner with Mt Hood Meadows and Timberline Ski Areas allowing us to offer discount lift tickets to our guests. Stay at the Inn and take advantage of our partnership with Wet Planet Whitewater to receive $10 your raft adventure.