July 9, 2017
Strawberry Rhubarb Muffins
By: Mary Pellegrini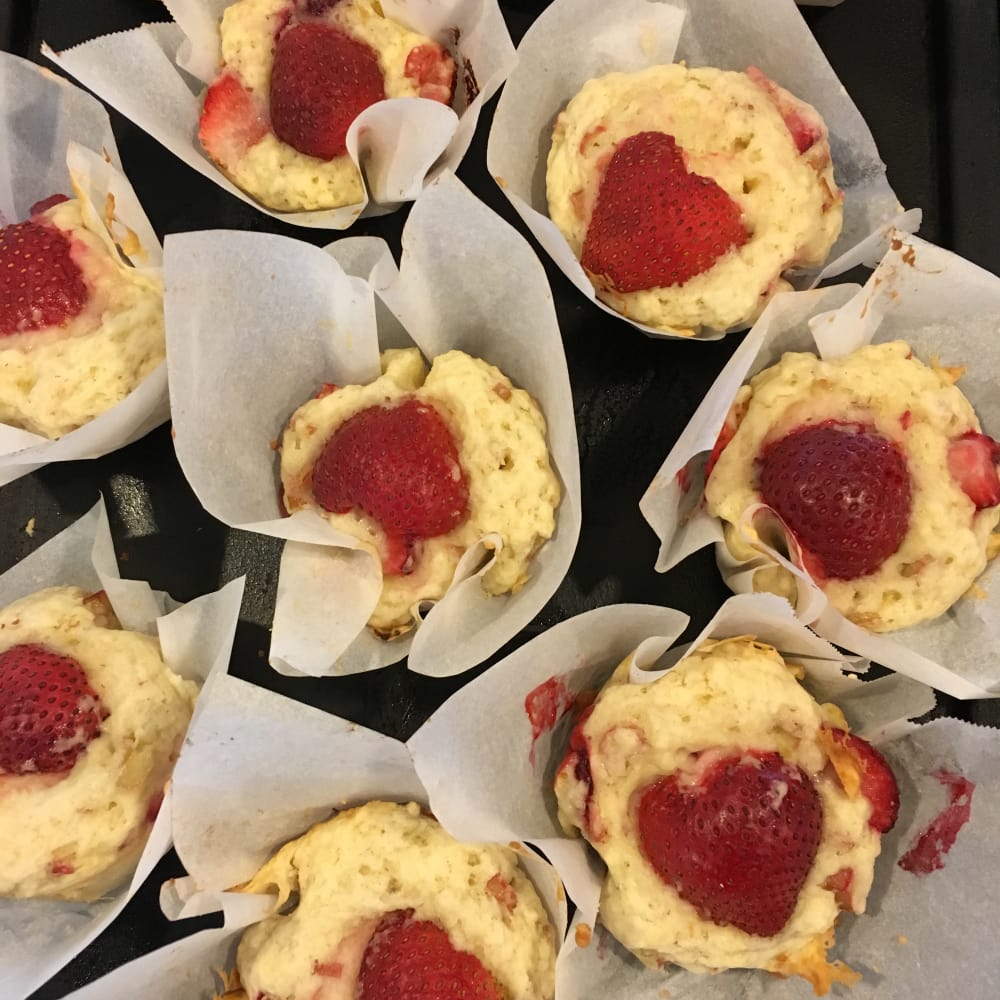 1 3⁄4 cups flour
2 1⁄2 teaspoons baking powder
1⁄2 cup sugar
3⁄4 teaspoon salt
1 egg, lightly beaten
3⁄4 cup milk
1⁄3 cup vegetable oil
3⁄4 cup minced rhubarb
1⁄2 cup sliced strawberry
6 small strawberries, cut in half
Heat oven to 400 degrees.
Mix flour, baking powder, sugar, and salt in a large bowl.
Combine egg, milk, and oil in a small bowl; stir into flour mixture with a fork JUST until moistened.
Fold in rhubarb and sliced strawberries.
Fill paper lined muffin tins 2/3 full with batter.
Press a strawberry half gently into top of each muffin.
Sprinkle tops generously with sugar.
Bake until golden, about 20- 25 minutes.
Cool before serving.
Let the Old Parkdale Inn be your home base when exploring the Hood River Valley, Columbia River Gorge or the Mt Hood National Forest. Whether your idea of a good vacation is fresh tracks on Mt Hood or relaxing in our gardens with a good book and your favorite beverage, there's something near by for everyone.