April 7, 2017
Spring arrives in Hood River, Hood River Valley
By: Mary Pellegrini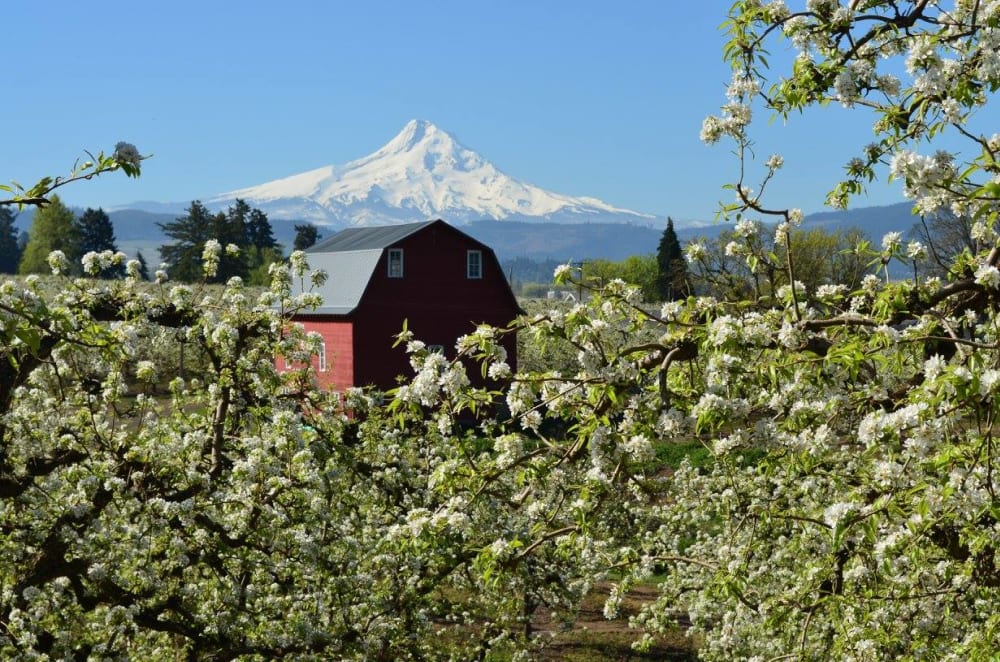 Spring arrives in Hood River and the Hood River Valley. Waterfall flows are peaking. Wildflowers are popping. Golf courses are greening up nicely. New release wines and ciders are being presented. West winds will soon bring the boards and kites out on The Columbia River. And then there's spring skiing. And Blossoms. Millions of fruit trees in bloom. You could do it all but maybe you'd like to just relax in the Gardens of the Old Parkdale Inn. There is something for everyone in Hood River this spring! Top 5 Springtime Activities:

1. Hunt for Wildflowers and Geocaches.
2. Celebrate Hood River Valley Fruit Blossoms (April 1-30)
3. Attend the 4th Annual Hood River Hard-Pressed Cider Fest
4. Travel the Historic Columbia River Highway
5. Chase a Waterfall, or two, or three

That's but 5. There is more, so many more.