November 18, 2020
Social Distance Getaway to the Old Parkdale Inn
By: Mary Pellegrini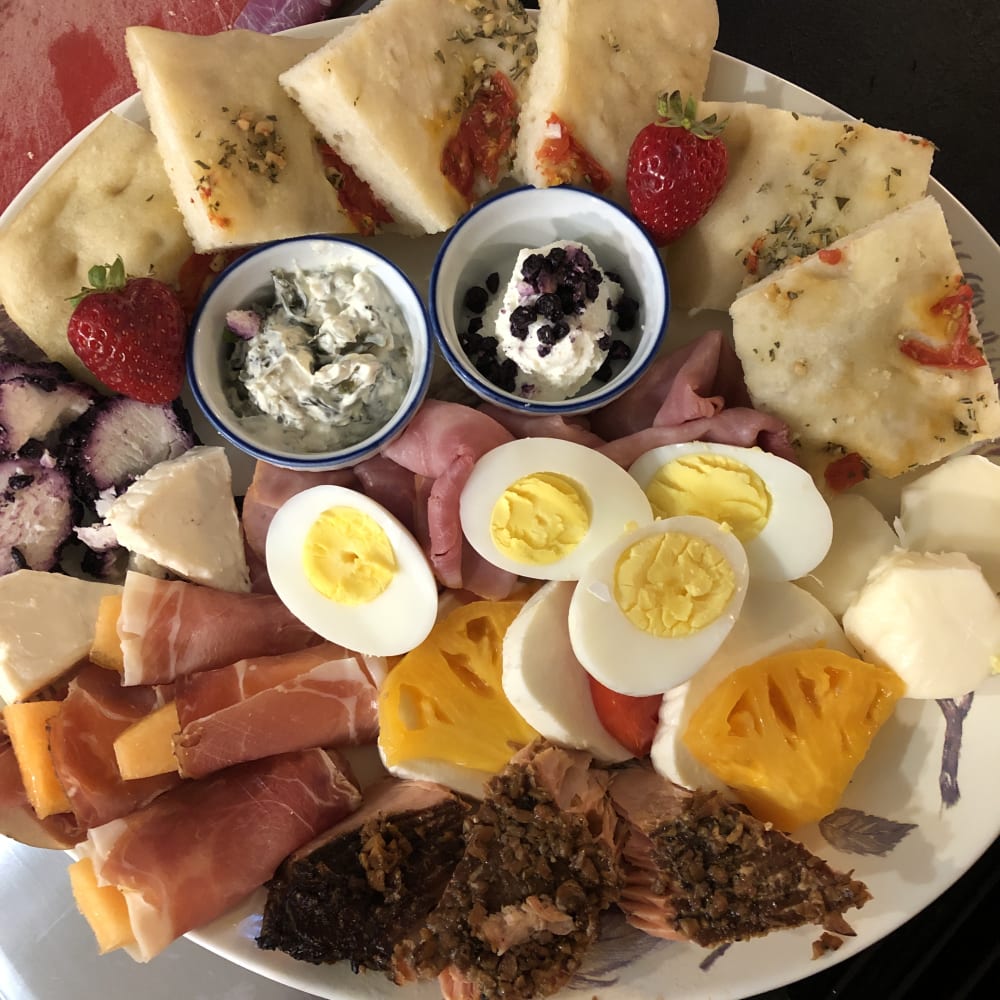 The safety and well-being of our guests, our community and ourselves continues to be our highest priority. Like many of you, we won't be spending time with family this holiday season. The photo is of a Charcuterie Board we created for our guests. Add to it a bottle of wine from a local wineries or a growler from a local brewery and it is quite easily a full meal in the comfort of your suite. I'm thinking a sandwich board with all the Thanksgiving trimmings might be very nice also.
Our promise of a great escape remains. And we're finding travel predictions are coming to fruition here: folks want safety protocols communicated, they're staying closer to home and not booking as far out. We'd be more than happy to help plan your last minute getaway to the Old Parkdale Inn and Hood River Valley
The currant COVID mandates hurt all of us, especially those who might have had plans to spend time with family for Thanksgiving. Although the freeze does not limit access to our B&B, we understand the anxiety that arises for those traveling. We've made some changes to the significant protocols we've had in place for the last 9 months, adding new safety layers, creating a safer lodging option for those of you who just need to get away:
We'll only allowed our suites to be booked, taking our smaller room, Meadowlark, offline. They each have a spacious dining area for those take out meals you can bring back to the inn. This will allow for no more than 4 guests at the inn at any one time
We can serve breakfast in your suite, if you choose.
Due to new OR mandates restaurants and breweries will be take-out only at least for the next two weeks.
Let us be home base for exploring and enjoying the Hood River Valley and Mt Hood National Forest. After a full day, you'll love the peace and tranquility of the Old Parkdale Inn. Relax in the gardens, perhaps with a glass of wine from a bottle you picked up at a local winery or our wine cabinet. We can even have a bonfire, roast some s'mores, weather permitting of course.
Outdoor adventures such as kayaking, windsurfing, skiing, snow boarding, and hiking await. Mt. Hood Meadows, Cooper Spur Mountain Resort, and Timberline Ski areas are only a short drive away, as is the vast Mt. Hood National Forest where trails and wildlife abound. We've created some enticing packages for your Stay Play and Ski Vacation on Mt Hood. During the summer months stay at the Inn and take advantage of our partnership with Wet Planet Whitewater to receive $10 your raft adventure.