August 15, 2017
Small Business Meeting or Social Retreat at the Old Parkdale Inn
By: Mary Pellegrini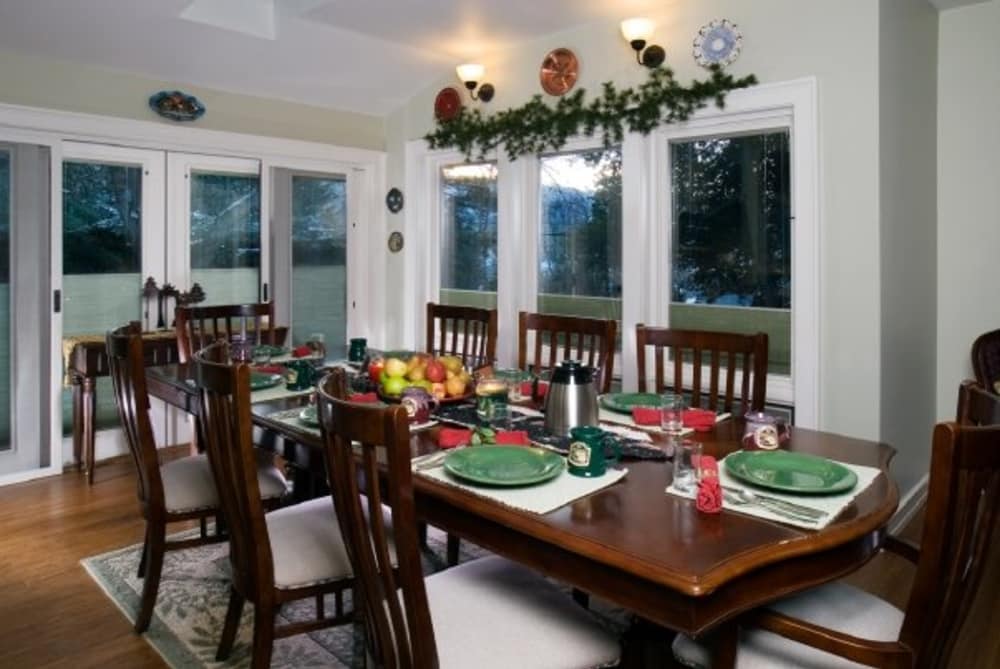 The Old Parkdale Inn, in the Hood River Valley, can be the ideal location for your small business or social retreat. Our table can seat up to eight with plenty of room to spread out. Wireless internet access is available throughout the inn and gardens. A 50″ wall mounted big screen tv is available for your presentation. Our gardens or the nearby lakes and trails in the Mt. Hood National Forest provide the ideal environment for group leisure activities or individual meditation and reflection.
Should you choose to make it a multi-day retreat we can sleep up to 6 and have nearby accommodation connections if more is needed. We'll provide a full breakfast each morning plus a snack bar stocked with beverages, coffee, cookies and candies. We can also prepare an afternoon lunch or snack. Whatever you might need.
Let the Old Parkdale Inn be your home base when exploring the Hood River Valley, Columbia River Gorge or the Mt Hood National Forest. Whether your idea of a good vacation is fresh tracks on Mt Hood or relaxing in our gardens with a good book and your favorite beverage, there's something near by for everyone.