May 1, 2018
Second Saturdays at WAAAM ~ Western Antique Aeroplane and Automobile Museum
By: Mary Pellegrini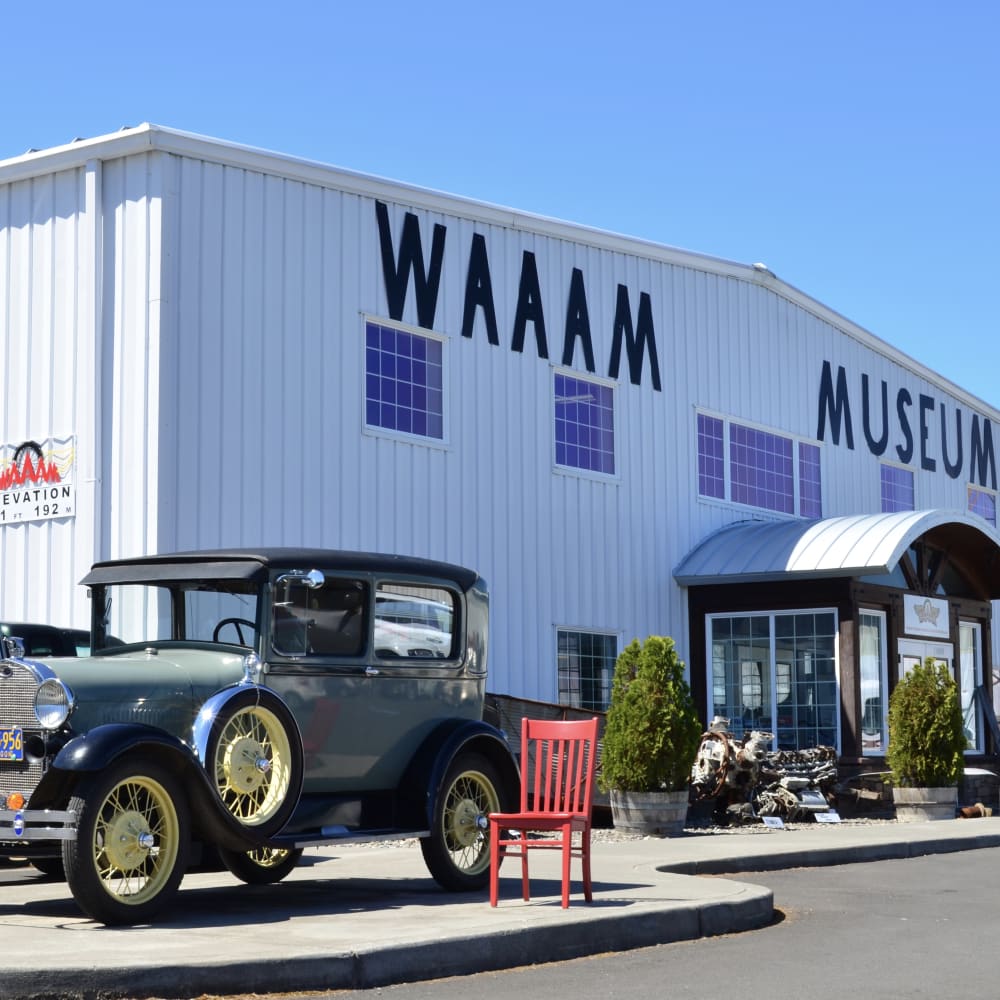 Visit WAAAM, Western Antique Aeroplane and Automobile Museum, on the Second Saturday of the month, when volunteers, love flying and driving these wonderful artifacts, open the huge hangar doors and start pushing and pulling antique cars, airplanes, motorcycles and more, getting them ready to fire up and show you a bit of old technology in action. The museum collection is housed in over 3.5 acres of indoor hangar facility.
Step back in time with the Western Antique Aeroplane & Automobile Museum. Action runs between 10am and 2pm.
Each of WAAAM's action days have a different theme.
May 12 - Second Saturday - L-Birds and T-Birds: A Postwar Look at Popular Cars
June 9 - Second Saturday - Steam Cars and Hit & Miss Engines and Driving Clothes
August 11 - Second Saturday - Local History Spotlight - Helicopters
September 8 & 9 - Annual Hood River Fly-in (Second Saturday)
October 13 - Second Saturday - Antique Gliders and Bikes
November 10 - Second Saturday - Military Vehicles
December 8 - Second Saturday - Flying Around the World
Let the Old Parkdale Inn be your home base when exploring the Hood River Valley, Columbia River Gorge or the Mt Hood National Forest. Whether your idea of a good vacation is fresh tracks on Mt Hood or relaxing in our gardens with a good book and your favorite beverage, there's something near by for everyone.