April 1, 2019
Our Story ~ Meet the Innkeepers and their Furry Hostesses
By: Mary Pellegrini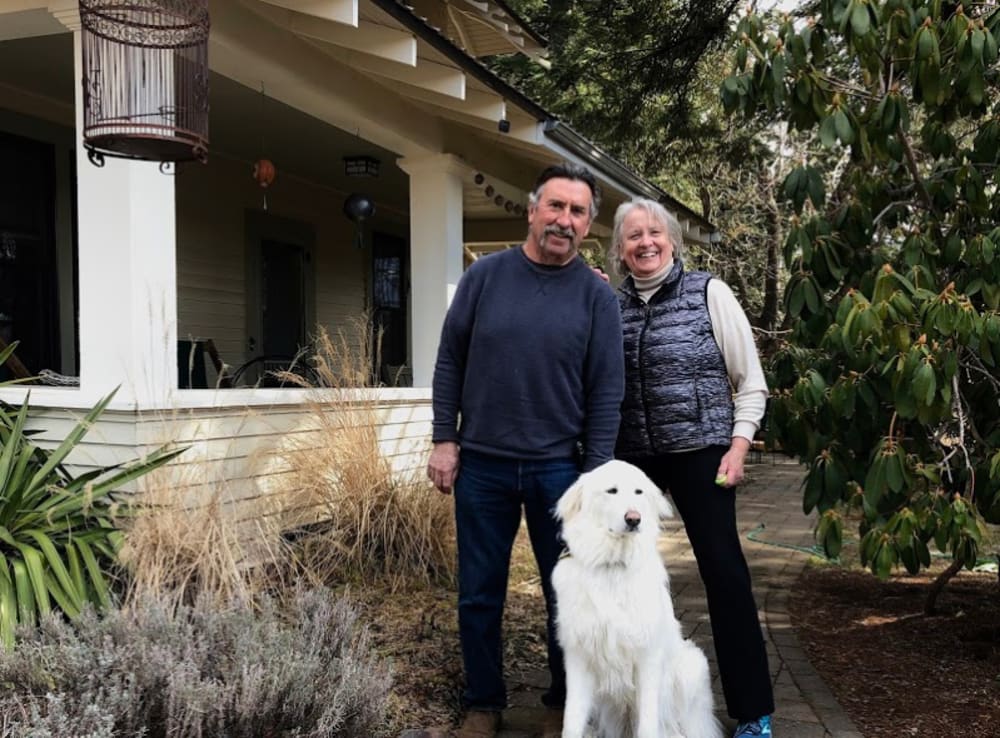 It just so happens that the first prompt for the Oregon Bed and Breakfast Guild's #bnbphotochallenge19 is 'Meet the Innkeepers' and today happens to be the beginning of our 17th year of innkeeping.
We bought the inn in 2003 and on April 1 will will start our 17th year as innkeepers of the Old Parkdale Inn Bed and Breakfast. The inn is nestled in the Hood River Valley on the northern slope of Mt. Hood. I had always had this crazy dream to be an innkeeper. I like being at home, cooking, decorating, so I convinced my reluctant husband to do this. I'm often asked if I've had a B&B before the Old Parkdale Inn and my response: "I raised three kids and a husband, I have been doing the B&B thing for many years!"
Steve had steady work as a pipeline welder, which kept him away from the Inn for long periods of time. In 2013 he retired and now shares the workload of housekeeping, yard maintenance, and occasional server to our guests.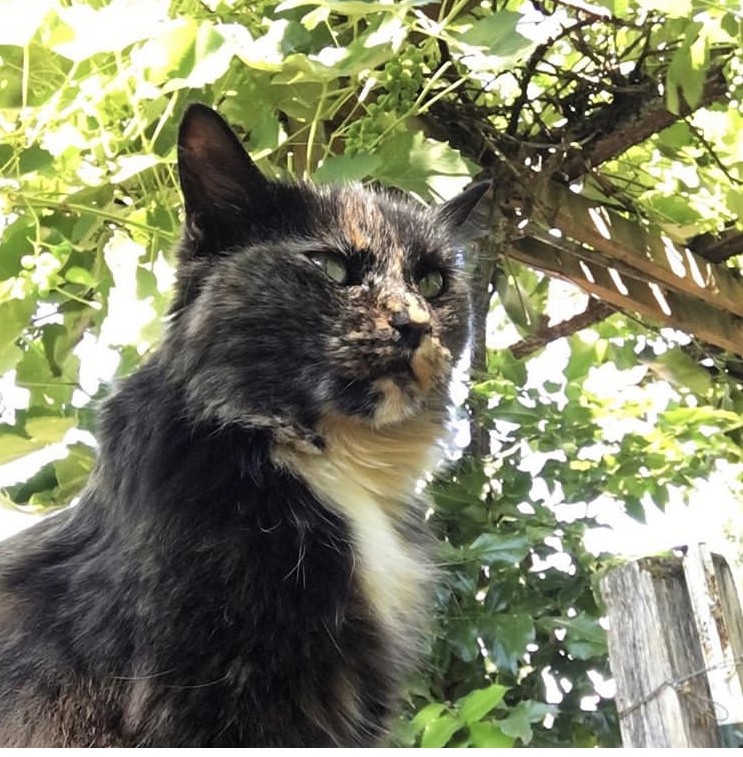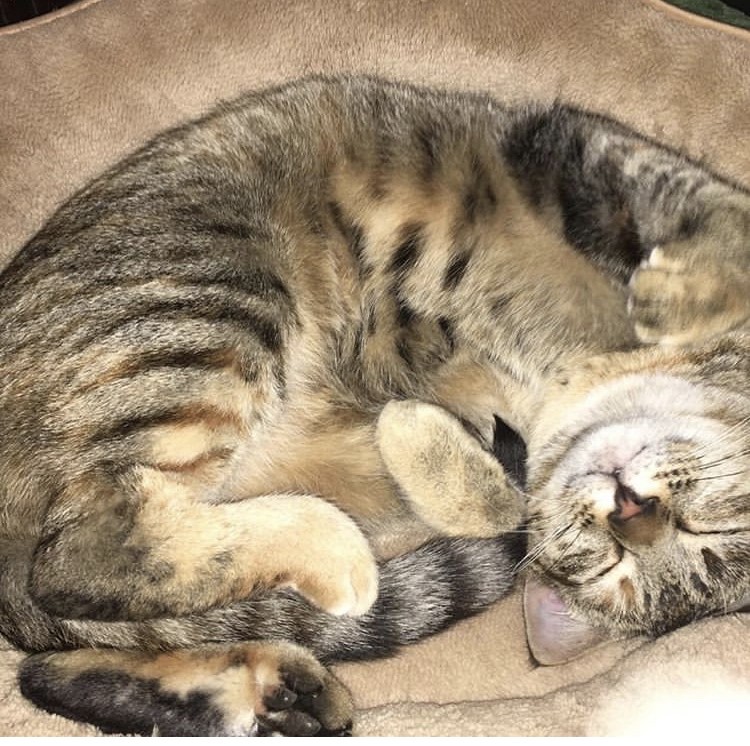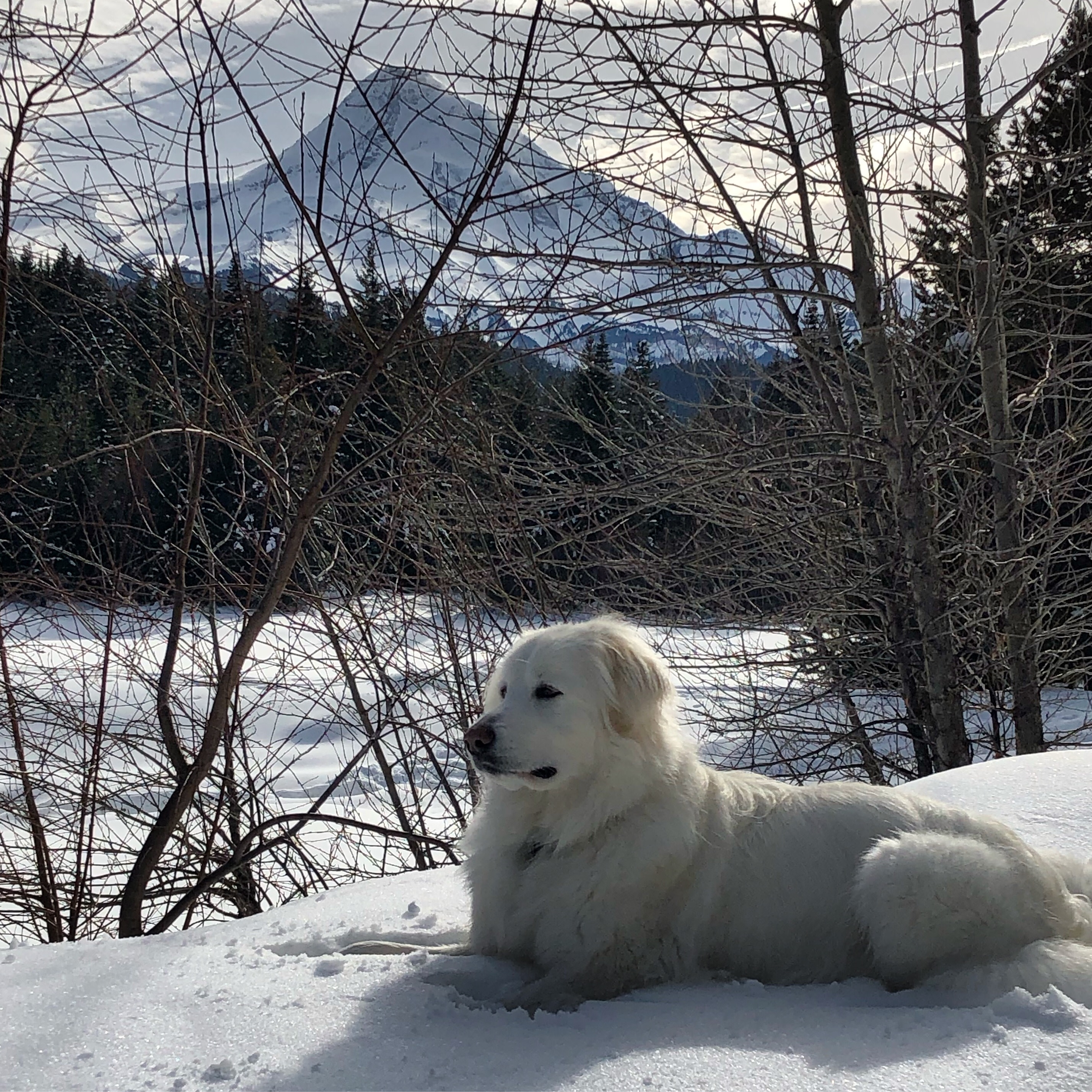 We enjoy the outdoors and look forward to sharing our knowledge of the area and its many attractions to our guests. Lola, our Great Pyrenees joined the family in July 2017 when she was just 9 weeks old. She'll be 2 in May and is certainly a work in progress, us needing to reinforce training on a daily basis. She is a sweet, lovable darling with a mind of her own at times. Elsa adopted us the summer of 2104. Stella and a sister were hungry strays under our back porch. We coaxed them up with food but before we could catch them sister was gone. Not sure what happened to her but we trapped Stella in the fall of 2015, took her to the Columbia Gorge Cat Rescue for spay and re-homing. Instead she came home with us. Both kitties are still a little elusive but they, along with Lola, look forward to making you feel at home, but only if you want their company.

Built in 1910, The Old Parkdale Inn opened as a Bed and Breakfast on Valentine's Day, 1998 after years of being both a single family home and the McIssac Apartments. In 2018 it celebrated 20 years of offering exceptional hospitality in Oregon's Hood River Valley.
Let the Old Parkdale Inn be your home base when exploring the Hood River Valley, Columbia River Gorge or the Mt Hood National Forest. Whether your idea of a good vacation is fresh tracks on Mt Hood or relaxing in our gardens with a good book and your favorite beverage, there's something near by for everyone.