October 30, 2010
Our Guests and the Mt Hood Railroad Wine Train
By: Mary Pellegrini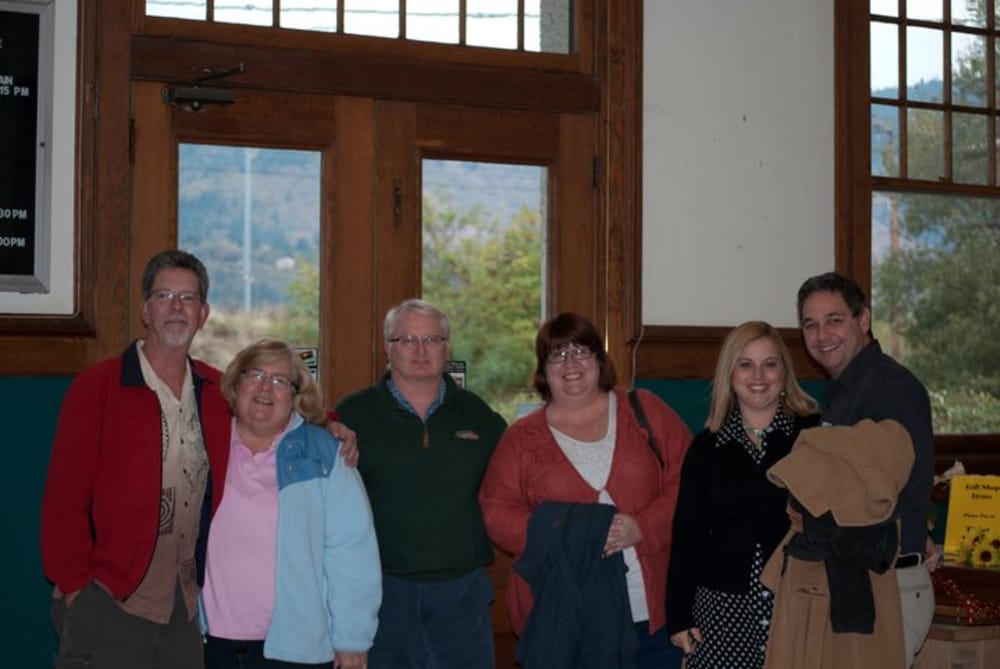 The Mt Hood Railroad Wine Train, started this year as a Friday night Fall event, features the wineries and wines of the Columbia River Gorge. Our guests last weekend saw our previous blog about the Wine Train, booked a room with us here at the Old Parkdale Inn then reserved a seat on the Train. These trains, scheduled for 9 Friday nights in September and October, were a huge success and will sure to fill up quickly next year. My suggestion, if you decide to book the train is to do it earlier in the fall as toward the end of summer our days are shorter and the scenic ride is a little more "in the dark".
Our guests adventure started at the Old Parkdale Inn, getting a ride in our car to the train station where they enjoyed wine tasting and refreshments with the featured winery staff. Once they boarded their personal wine host offered tastings from a selection of award winning wines.
Paired with the fine wines was a gourmet box dinner prepared by a local favorite, Celilo Restaurant "The Featured Restaurant of the Columbia River Gorge Region" by Travel Oregon, paired with the fine wines of Pheasant Valley. Our guests enjoyed wine, cheese and crackers and a relaxing and scenic trip. I met them at the station and made sure everyone got home safe.
Visit the Mt Hood Railroad Events Page for more information then give us a call, 541-352-5551, to reserve your room for next year or use on secure online reservation system.