February 11, 2019
Meadowlark Room at the Old Parkdale Inn
By: Mary Pellegrini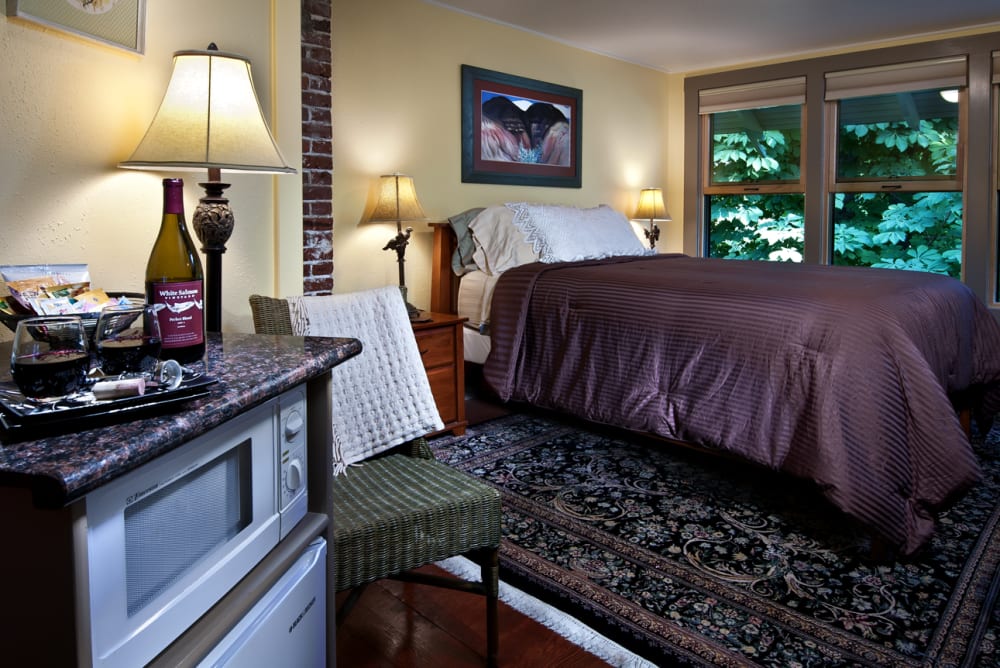 Our Meadowlark Room is decorated with the colors of Oregon's State Bird and has large windows that let in plenty of light in the winter and fresh air in the summer. You'll feel like you are in a tree house when the horse chestnut tree, right outside your window, is in full leaf.
As in the other rooms, Meadowlark has luxurious natural bedding and Comfy Sheets on a queen size Eco-Friendly mattress. Room has a comfortable side chair and reading lamps on both sides of the bed. We provide natural bath and body products, spa towels, and cozy robes in your private bath with a shower tub combination, and plush cotton spa towels and robes.
Let the Old Parkdale Inn be your home base when exploring the Hood River Valley, Columbia River Gorge or the Mt Hood National Forest. Whether your idea of a good vacation is fresh tracks on Mt Hood or relaxing in our gardens with a good book and your favorite beverage, there's something near by for everyone.