July 7, 2020
Last-Minute Parkdale Itinerary
By: Mary Pellegrini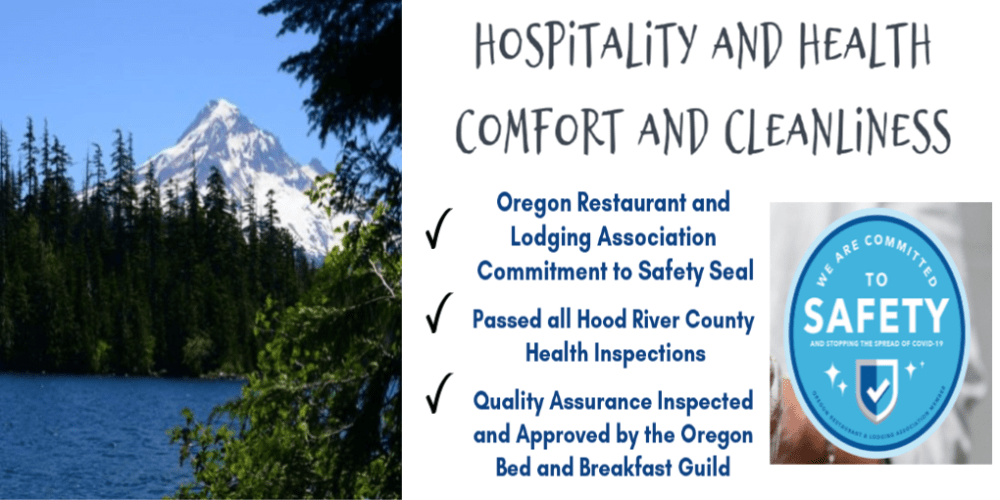 Although this pandemic is far from over and doesn't show signs of ending anytime soon, we've definitely got cabin fever. According to surveys taken, most Americans want to holiday at home, by car. The predictions are backed by a Skift survey, 'showing 40% of Americans say their first post-COVID trip will be by car, within 100 miles of home. 26% will go over the 100 mile mark, but stick to the U.S., and to cars.'
We'll start by simple travel planning, discovering close to home wonders as Steve and I did a couple of weeks ago when we ventured out to Joseph, Oregon, Wallowa County. We spent a couple of days being the tourist, taking in a couple hikes and enjoyed an Oregon Brewery, Terminal Gravity.
Last-Minute Parkdale Itinerary:
We've always maintained health and sanitation standards provided by our county health department. We've implemented extra sanitation protocol in all our guest rooms and common spaces as advised by many health departments. We're back in business and taking reservations with our promise of a safe and great escape. Thank you for trusting us to be your home away from home. We've posted our Hospitality and Health Update on our website. Purchase a gift certificate for yourself or loved one.
Let us be home base for exploring and enjoying the Hood River Valley and Mt Hood National Forest. After a full day, you'll love the peace and tranquility of the Old Parkdale Inn. Relax in the gardens, perhaps with a glass of wine from a bottle you picked up at a local winery or our wine cabinet. We can even have a bonfire, roast some s'mores, if you'd like. We now have EV and Tesla Chargers for guest use.
Outdoor adventures such as kayaking, windsurfing, skiing, snow boarding, and hiking await. Mt. Hood Meadows, Cooper Spur Mountain Resort, and Timberline Ski areas are only a short drive away, as is the vast Mt. Hood National Forest where trails and wildlife abound. We partner with Mt Hood Meadows and Timberline Ski Area, offering multi-night packages and access to discounted lift tickets. Stay at the Inn and take advantage of our partnership with Wet Planet Whitewater to receive $10 your raft adventure.