March 1, 2012
It's March Madness at the Old Parkdale Inn
By: Mary Pellegrini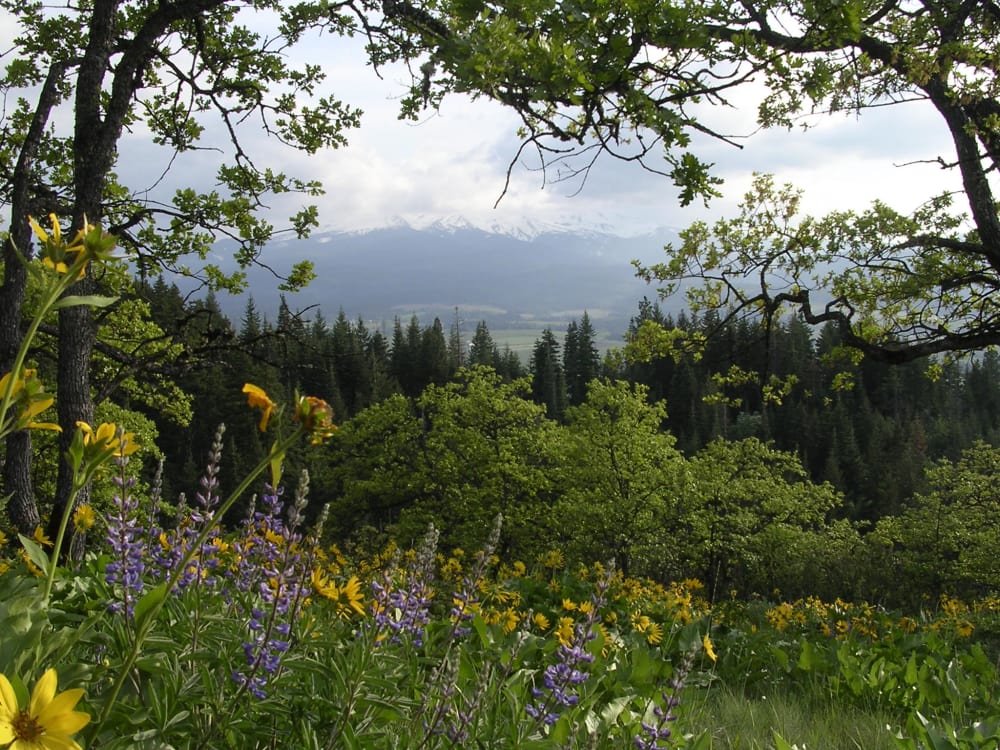 March tends to be a bit of a quiet month up here in the Hood River Valley. But with all the snow we have, and are still getting, on Mt Hood, spring skiing could quite possibly go til the first of May! Not only skiing but snowshoe and XC skiing will probably still be an outdoor option, also.
As the snows begin to melt at the lower elevations, that includes the Old Parkdale Inn and the Upper Hood River Valley, the wildflowers, which have already begun to show themselves in The Gorge, begin their flowery spring show and the trails dry out for some great hiking options. The hike up to Bald Butte in the spring is amazing. The buds on the acres and acres of fruit trees begin to swell and we wait anxiously for the showy display of blossoms that start appearing mid April.
A little madness will be happening around the inn, too. Guests rooms will be getting painted, new carpets, and new looks. We will complete the replacement of the 100 year old windows. This project has been going on for about 4 years. A few windows every year.
We encourage you to enjoy this serene time of year and tempt you with some March Madness Savings. Give us a call to book a stay with us in March, mention March Madness and select any room, any day for just $125. That includes all lodging taxes and of course a hearty breakfast to get your day started. Mention you saw us on facebook or this website and receive a complimentary bottle of wine or cider. And with satellite TV there's sure to be a March Madness BB game on the big screen. It's March Madness Baby!!