April 17, 2012
It's A Mountain Dogs Life near the Mt Hood National Forest
By: Mary Pellegrini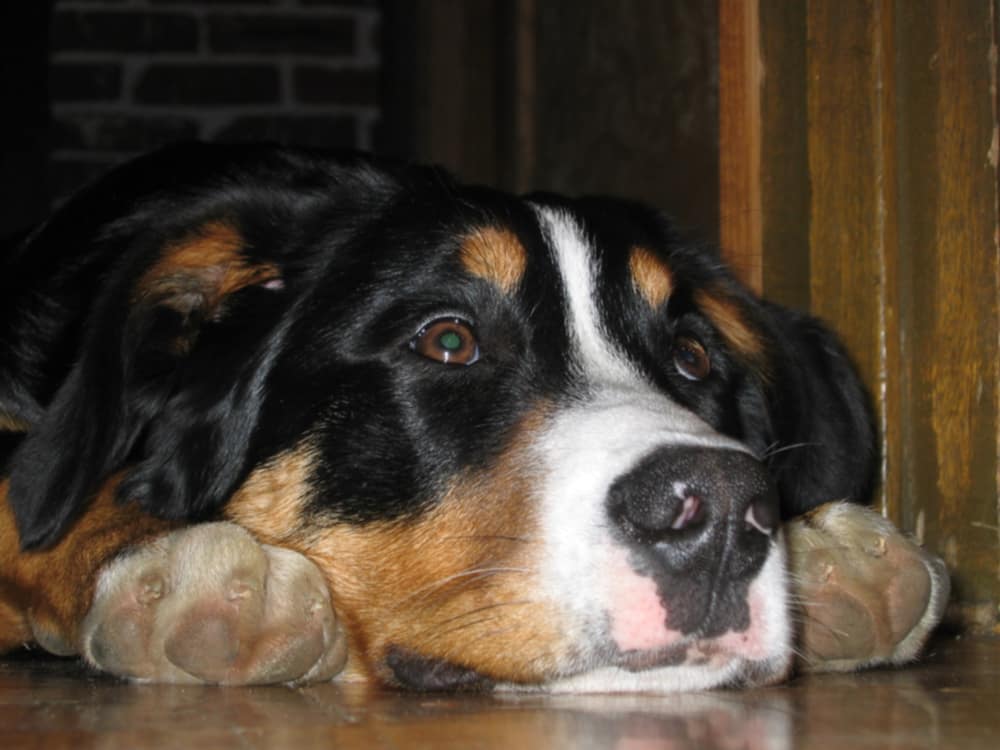 Many of you know Tilly, our canine hostess here at the Old Parkdale Inn Bed and Breakfast. Her pedigree is half Greater Swiss Mountain Dog and half Bernese Mountain Dog. She joined our family in December 2004 at just 3 months old. At only 17 pounds she was able to ride on my lap home but within a couple of weeks that wasn't working anymore.
She takes her job as canine hostess here at the Inn very seriously. She loves to gently greet our guests, leaning into their legs and sometimes sitting at their feet, espcially in front of the fire in winter. But she's not at all intrusive and will, relucently 'go lay down' when asked.
We love her dearly and our daughter swears we have more pictures of Tilly than her! Probably not, but maybe so!! I've put together a little slide show of her life with us here at the Old Parkdale Inn and in the Upper Hood River Valley Oregon. A Mountain Dogs dream Life!!