December 9, 2018
Historic Columbia River Highway Reopens
By: Mary Pellegrini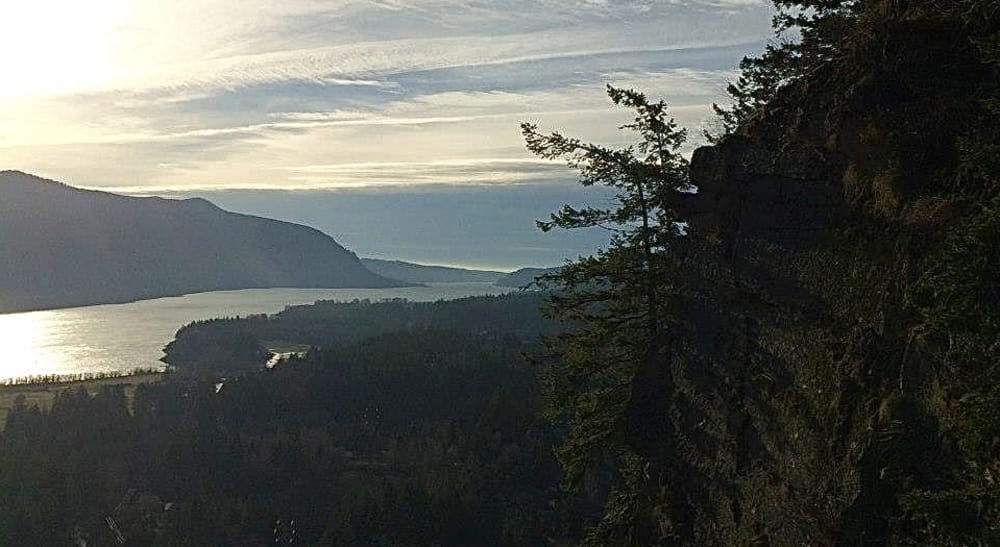 The Historic Columbia River Highway between Bridal Veil and Ainsworth State Park has reopened. This section of highway has been closed since the 2017 Eagle Creek Fire. Visit TripCheck.com for current road conditions. Winter weather may force closures of the Historic Highway. You can now drive The Highway between Exit 22, Crown Point and Vista House to Exit 35 off of Interstate 84.
Imagine crafting a national treasure on a landscape so beautiful that each viewpoint is protected and people come from all over the world to marvel at its perfection. This is the Historic Columbia River Highway. Whether you are seeing it for the first time or you know every inch by heart, each time you drive, bike, or hike along the Historic Highway, you begin the journey anew.
Construction of the Historic Columbia River Highway began in 1913 and was considered one of the greatest engineering feats of the modern age. This stretch of the Columbia once served as fishing and meeting grounds for the many indigenous peoples of the Columbia Basin. Oregon Trail Pioneers also traveled down the Columbia in the mid 1800s.
When the highway first opened in 1916, Teddy Roosevelt praised its scenic grandeur and remarkable engineering. And The Illustrated London News went on to call it "the king of roads." With its mossy stone walls and graceful viaducts winding past dozens of waterfalls, this All-American Road still reigns as one of the world's most glorious drives.'
Cozy Winter Nights. Take 20% off your stay when booking a two-night stay for two, Sundays through Thursday, January 2 through March 21, 2019.
Let the Old Parkdale Inn be your home base when exploring the Hood River Valley, Columbia River Gorge or the Mt Hood National Forest. Whether your idea of a good vacation is fresh tracks on Mt Hood or relaxing in our gardens with a good book and your favorite beverage, there's something near by for everyone.