April 14, 2018
Geocaching in Oregon
By: Mary Pellegrini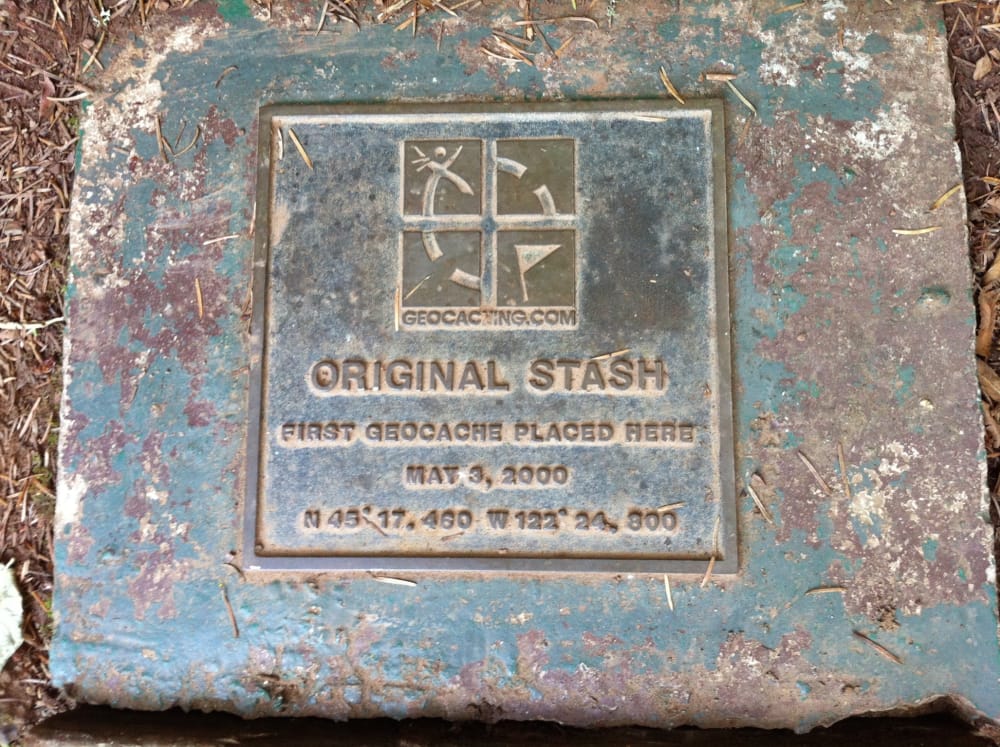 Geocaching in Oregon is nothing new as the game started here. On May 3 this game, once known as the "Great American GPS Stash Hunt', celebrates it's 18th birthday with over 2 million hides world wide. A little history lesson here, the full version can be read on the Geocaching.com website where I pulled this information.
On May 3rd a black bucket was placed in the woods near Beavercreek, Oregon, south of Portland. Along with a logbook and pencil, various items including videos, books, software, and a slingshot were left to trade. The waypoint of this "stash" were shared online and the "Great America Stash Hunt" was started
That original bucket was severely damaged by an Oregon road crew mower and is no longer around. Concerned geocachers dedicated the Original Stash Tribute Plaque GCGV0P on behalf of cachers everywhere.
We are having a Geocaching Birthday Event here at the Old Parkdale Inn. Hope you can celebrate with us on May 3rd, 5:30 in Parkdale, Oregon
There are well over 200+ Geocaches within a 5 mile radius of the Old Parkdale Inn, many within walking distance. Widen that search to 10 miles and that number explodes to 600+. Come on up, stay a spell and I'll share some of my favorites with you. Bring a travel bug with you as the Parkdale Travel Bug Inn, GC4FH6G, is on our property! Geocaching is a great way to explore places you've never been, sites you've never seen.
Let the Old Parkdale Inn be your home base when exploring the Hood River Valley, Columbia River Gorge or the Mt Hood National Forest. Whether your idea of a good vacation is fresh tracks on Mt Hood or relaxing in our gardens with a good book and your favorite beverage, there's something near by for everyone.