August 22, 2020
Fun Filled Days for a Girlfriend Getaway
By: Mary Pellegrini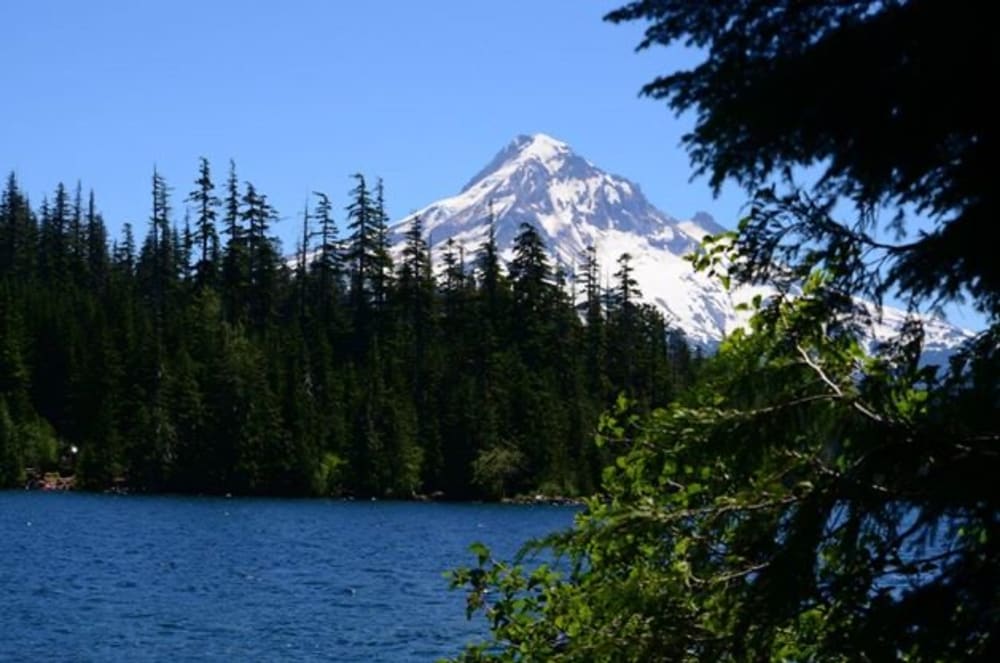 We love hosting girlfriend getaways. We've had hikers and bikers, quilters and snow shoers. We welcome you to a setting of unspoiled beauty in the Hood River Valley, the Mt. Hood National Forest, and the Columbia River Gorge. We have three queen beds and 1 single sofa bed, sleeping 7. At this time during the COVID pandemic we are only letting two rooms at a time but will make an exception for your group with 5-7 more gals. We only allow this if your are all in the same group with a maximum of 7 guests.
After a day out return to the quiet of the Inn's gardens, maybe a bonfire, and the comfort of a good night's sleep.
Hiking:
Enjoy 6 wonderful hikes and around the Mt Hood National Forest before the snows fall near the Hood River Valley. Travel Oregon launched the successful 7 Wonders of Oregon campaign. A campaign to get visitors and locals alike out exploring our glorious state. We are so fortunate here at the Old Parkdale Inn Bed and Breakfast to be flanked by Two of the Seven Wonders: Mt Hood and the Columbia River Gorge
Biking
Cycling the Hood River Valley and it's quiet back roads, opens up a world of gorgeous scenery, handcrafted beers and ciders, farm stands, museums, and wineries
Beer, wine, ciders, and spirits
Designate your driver then head out to tour Brew Pubs, distilleries, cideries and wineries in Hood River and the Hood River Valley. Visit our blog posts with information on local venues
Bird Watching
The Mt. Hood Loop of the Oregon Cascade Birding Trail rises from the Columbia River to Mt. Hood, the highest point in Oregon, and combines some of the best of the region's birding with legendary Oregon scenery. This loop traverses the Columbia River National Scenic Area and the Mt. Hood National Forest and visits 19 birding sites.
Geocache
There are well over 20 Geocaches within a 5 mile radius of the Old Parkdale Inn, many within walking distance. Widen that search to 10 miles and that number explodes to 600+.
Fruit stands and Family Farms
From now through the fall, something is always fresh and ready to be picked, snipped or sipped. We suggest to beat the crowds, you visit mid week
We've always maintained health and sanitation standards provided by our county health department. We've implemented extra sanitation protocol in all our guest rooms and common spaces as advised by many health departments. We're back in business and taking reservations with our promise of a safe and great escape. Thank you for trusting us to be your home away from home. We've posted our Hospitality and Health Update on our website. Purchase a gift certificate for yourself or loved one.
Let the Old Parkdale Inn be your home base when exploring the Hood River Valley, Columbia River Gorge or the Mt Hood National Forest. Whether your idea of a good vacation is fresh tracks on Mt Hood or relaxing in our gardens with a good book and your favorite beverage, there's something near by for everyone.
Outdoor adventures such as kayaking, windsurfing, skiing, snow boarding, and hiking await. Mt. Hood Meadows, Cooper Spur Mountain Resort, and Timberline Ski areas are only a short drive away, as is the vast Mt. Hood National Forest where trails and wildlife abound. We partner with Mt Hood Meadows and Timberline Ski Area, offering multi-night packages and access to discounted lift tickets. Stay at the Inn and take advantage of our partnership with Wet Planet Whitewater to receive $10 your raft adventure