November 15, 2020
First Snow ~ Care to Predict When it Will Happen?
By: Mary Pellegrini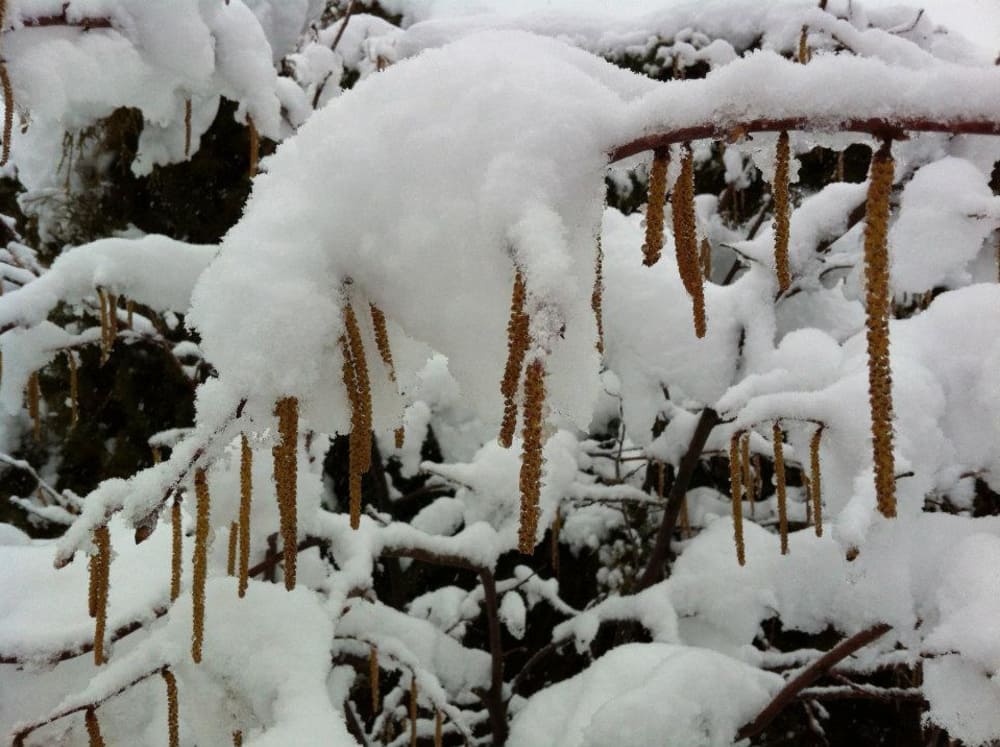 Care to predict our first snow of the 2020-21 Winter Season?

Update: We had our first snow of the season last night but certainly not measurable, maybe an inch at most, so our contest is still in play.

The first snow could come any day now. We always look forward to it. When do you think we will get our first measurable snowfall? By measurable I mean at least 2 inches, enough to cover the blades of grass and hold up a ruler for a photo.
This contest will extend into Facebook. Comment on that post, with your predicted date. Please include am, midnight to 11:59 am, or pm 12:00 to 11:59 pm. If you are correct, you will win a one night stay at the Old Parkdale Inn. Not on Facebook? Email your prediction to parkdale@hoodriverlodging.com
Let us be home base for exploring and enjoying the Hood River Valley and Mt Hood National Forest. After a full day, you'll love the peace and tranquility of the Old Parkdale Inn. Relax in the gardens, perhaps with a glass of wine from a bottle you picked up at a local winery or our wine cabinet. We can even have a bonfire, roast some s'mores, weather permitting of course.
Outdoor adventures such as kayaking, windsurfing, skiing, snow boarding, and hiking await. Mt. Hood Meadows, Cooper Spur Mountain Resort, and Timberline Ski areas are only a short drive away, as is the vast Mt. Hood National Forest where trails and wildlife abound. We've created some enticing packages for your Stay Play and Ski Vacation on Mt Hood. During the summer months stay at the Inn and take advantage of our partnership with Wet Planet Whitewater to receive $10 your raft adventure.