December 5, 2018
First Snow ~ Care to Predict When it Will Happen?
By: Mary Pellegrini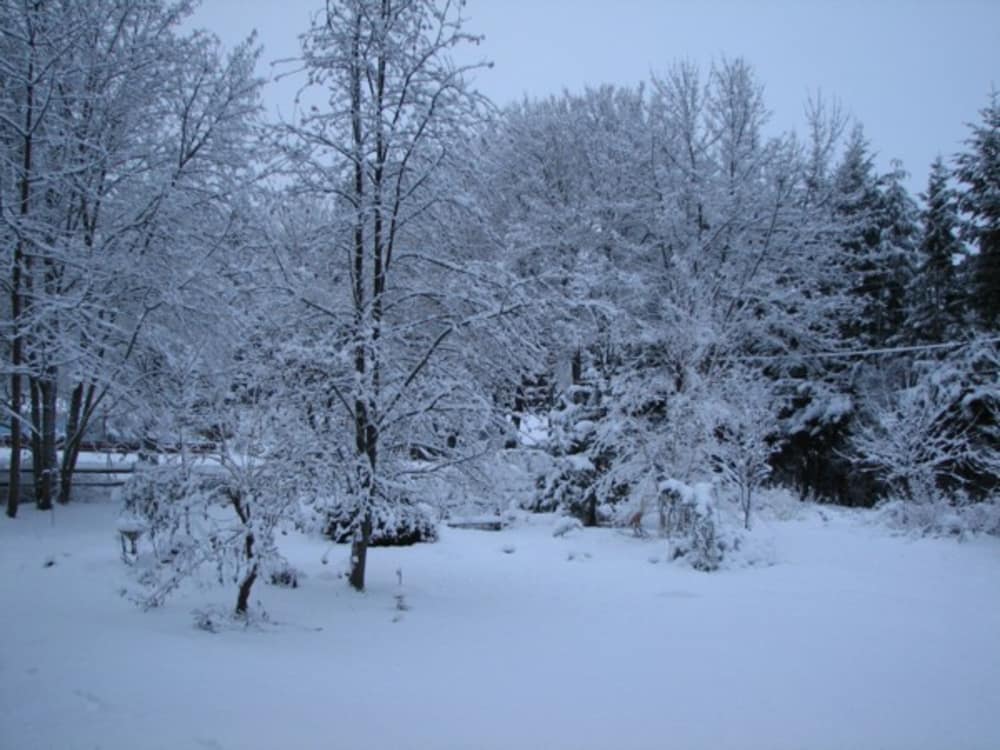 We typically hold this contest the first week of November. But since Steve, Lola and I were on a road trip for the month, and since we haven't had a measurable snowfall yet, and there is snow in the forecast, let's do it now.
When do you think we will get our first measurable snowfall? By measurable I mean at least two inches, as determined by Steve's grade school wooden ruler.
This blog will post on Facebook. Comment on that blog post, with your predicted date. Please include am, midnight to 11:59 am, or pm 12:00 to 11:59 pm. If you are correct, you will win a one night stay at the Old Parkdale Inn. Not on Facebook? Email your prediction to parkdale@hoodriverlodging.com
Let the Old Parkdale Inn be your home base when exploring the Hood River Valley, Columbia River Gorge or the Mt Hood National Forest. Whether your idea of a good vacation is fresh tracks on Mt Hood or relaxing in our gardens with a good book and your favorite beverage, there's something near by for everyone.