October 14, 2018
First Snow ~ Care to Predict When it Will Happen?
By: Mary Pellegrini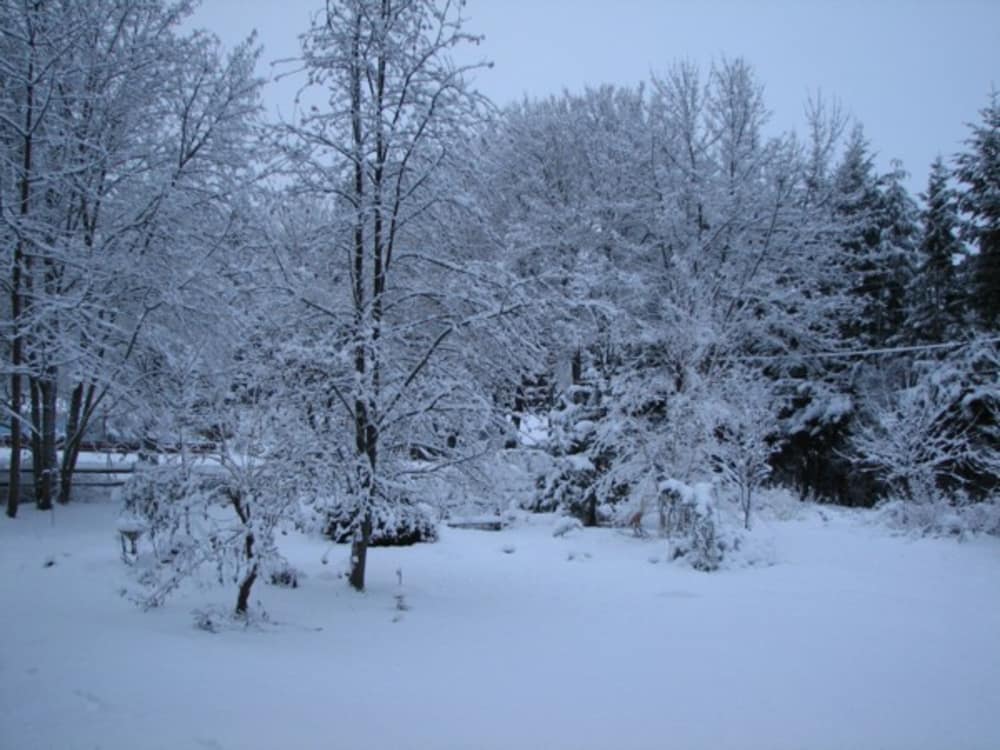 We could get our first snow any day now. And I am really looking forward to it. Although I do hope it waits about another week or two so we can get all the leaves off the trees and piled in the back gardens.
When do you think we will get our first measurable snowfall? By measurable I mean at least an inch.
This blog will post on Facebook. Comment on that blog post, with your predicted date. Please include am, midnight to 11:59 am, or pm 12:00 to 11:59 pm. If you are correct, you will win a one night stay at the Old Parkdale Inn. Not on Facebook? Email your prediction to parkdale@hoodriverlodging.com.
Let the Old Parkdale Inn be your home base when exploring the Hood River Valley, Columbia River Gorge or the Mt Hood National Forest. Whether your idea of a good vacation is fresh tracks on Mt Hood or relaxing in our gardens with a good book and your favorite beverage, there's something near by for everyone.