February 14, 2019
Fine Dining in Parkdale
By: Mary Pellegrini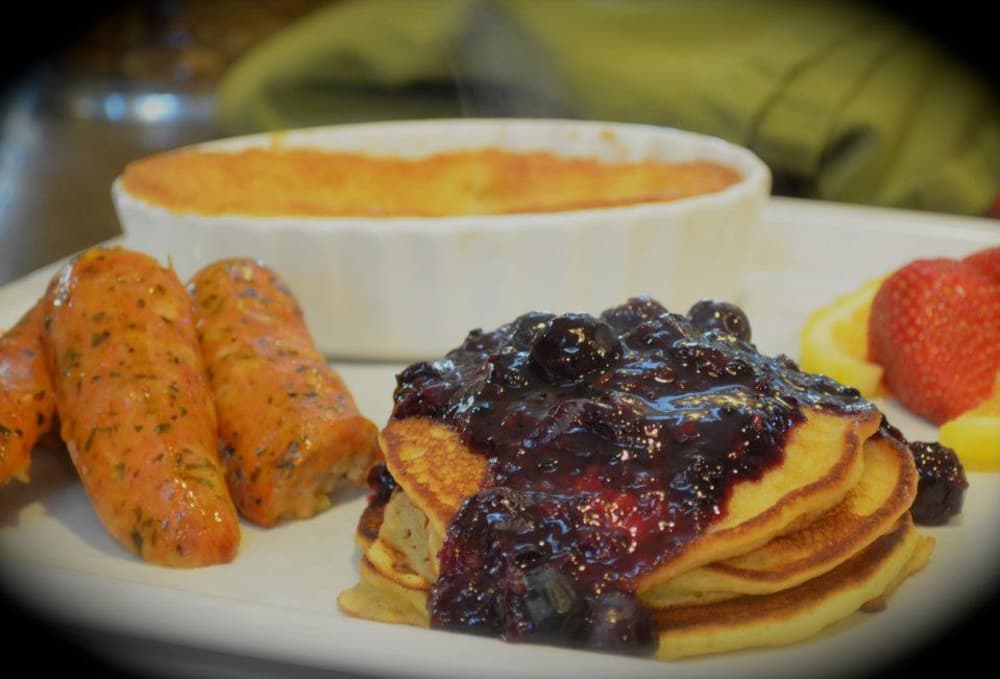 At the Old Parkdale Inn we take great pride in providing you with a hearty breakfast to start your day. We serve up the bounty of the Hood River Valley and the Columbia River Gorge. We focus our breakfasts around what is being harvested in the Valley
Spring ~ Berries
Summer ~ Cherries, Peaches and fresh veggies
Fall and Winter ~ Pears and Apples
to name but a few options
After breakfast or the evening you arrive, we'll share some of favorite dining spots. Of course, three of them are right here in Parkdale, within a couple of blocks of the Inn.
Apple Valley BBQ, walking distance from the Inn serving top-quality meats, amazing side dishes and a hefty dose of small-town hospitality with their lunches and dinners
Solera Brew Pub is a small brewery located in the historic Valley Theater, down the street from our Old Parkdale Inn Bed and Breakfast. Try a Hedonist IPA, one of their seasonal beers, or a wild and sour fruit beer aged on local fruit. Gaze out over pear orchards toward the craggy North face of Mt. Hood from their patio.
The Blue Canoe serves up Fresh and healthy! Grilled Sandwiches, rice bowl, wraps, daily house made soup.
Grateful Vineyard - Weaving together farming, fermentation and hospitality. Pizza, Salads, Wine, Cider, Beer
Just up the road toward Mt Hood is The Crooked Tree Tavern. We'd be amiss if we forgot to mention Saw Tooth Roadhouse. Lots of options in the Upper Hood River Valley

Hood River County has all the best of the Northwest food culture. Many of the restaurateurs, chefs, winemakers and coffee roasters in our region are here because they love the outdoors and it shows in the many dishes prepared from local, fresh ingredient.
Let the Old Parkdale Inn be your home base when exploring the Hood River Valley, Columbia River Gorge or the Mt Hood National Forest. Whether your idea of a good vacation is fresh tracks on Mt Hood or relaxing in our gardens with a good book and your favorite beverage, there's something near by for everyone.