April 28, 2011
Farm to Fork in the Hood River Valley
By: Mary Pellegrini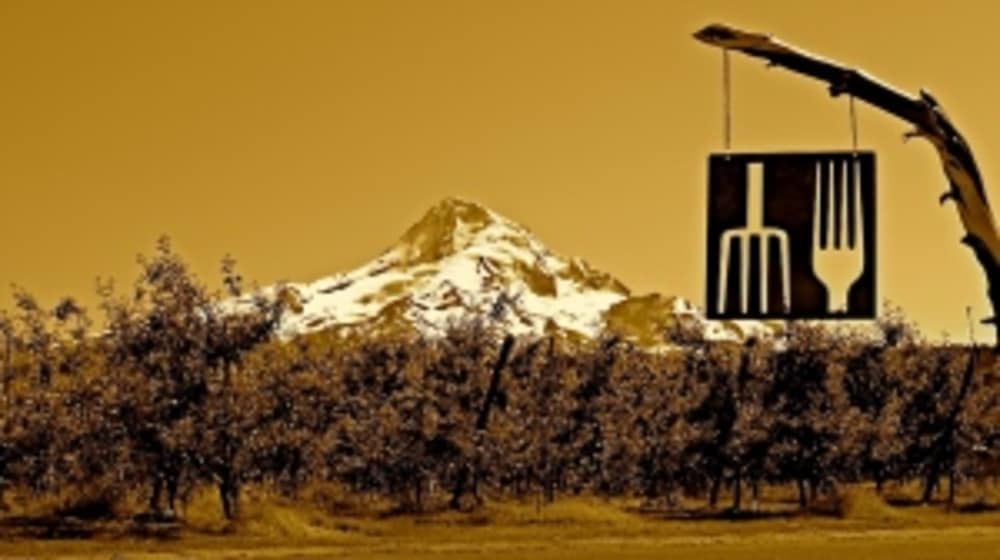 Farm to Fork's founders have created a traveling farm-to-table restaurant, local food fundraiser, andcommunity celebration rolled into one. Each dinner is set at the farm where
FARM to FORK ~ Hood River
much of the food on the menu was produced, and proceeds benefit food-focused non-profits. Farm to Fork's mission is to connect guests to local sources of produce, meat, seafood and dairy products, and to honor the talented farmers, food artisans, winemakers and chefs who contribute to Oregon's growing culinary and winemaking reputation.
An enormously successful 2010 season in Southern Oregon has led FARM to FORK north to Hood River. On September 24th at Historic Kiyokawa Family Orchards, FARM to FORK will feature their first Hood River Valley event.
I will be attending but promise to be a designated driver for our guests attending this event.
"The Hood River Valley, and the greater Columbia Gorge is a rich and beautiful agricultural region," says Matthew Domingo, FARM to FORK's Event Director. "We're excited to meet the farmers and food artisans in the valley, share their stories, and support the work of local organizations like the Gorge Grown Network and the Hood River Valley Residents Committee."
Dinners begin with a tour from the host farmer, and include local wine, a five-course meal, and producer discussions. Proceeds benefit local farmers and organizations supporting small farms, food security and greater accessibility to local food. Proceeds for this dinner will benefit the Gorge Grown Food Network and the Hood River Valley Residents Committee. For more information on Farm to Fork's September 24th Farm Dinner, and to purchase seats to the event, go to farmtoforkevents.com.
Don't wait too long to book your room at the Old Parkdale Inn Bed and Breakfast for this event.