September 10, 2018
Fall is Really in the Air
By: Mary Pellegrini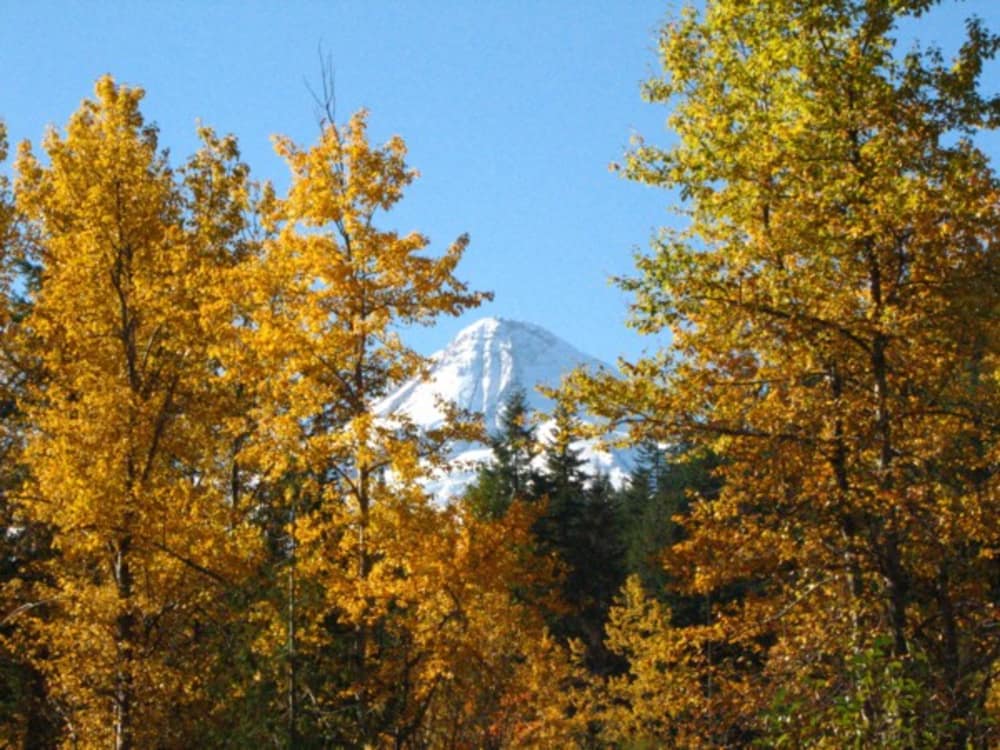 Seems a little early, and we may still get the "Indian Summer", but it sure feels like fall. Still harvesting fresh peaches and blueberries for the cream cheese filled French toasts and blintzes as the apple and pear harvest has begun.
So get out and enjoy this last bit of summer and our amazing fall. We are blessed with the vibrant fall colors splashed against a backdrop of evergreen stands in the Mt Hood National Forest.
Reserve your stay now
Let the Old Parkdale Inn be your home base when exploring the Hood River Valley, Columbia River Gorge or the Mt Hood National Forest. Whether your idea of a good vacation is fresh tracks on Mt Hood or relaxing in our gardens with a good book and your favorite beverage, there's something near by for everyone.