November 1, 2020
Fall Foliage in the Columbia Gorge and the Mt Hood National Forest
By: Mary Pellegrini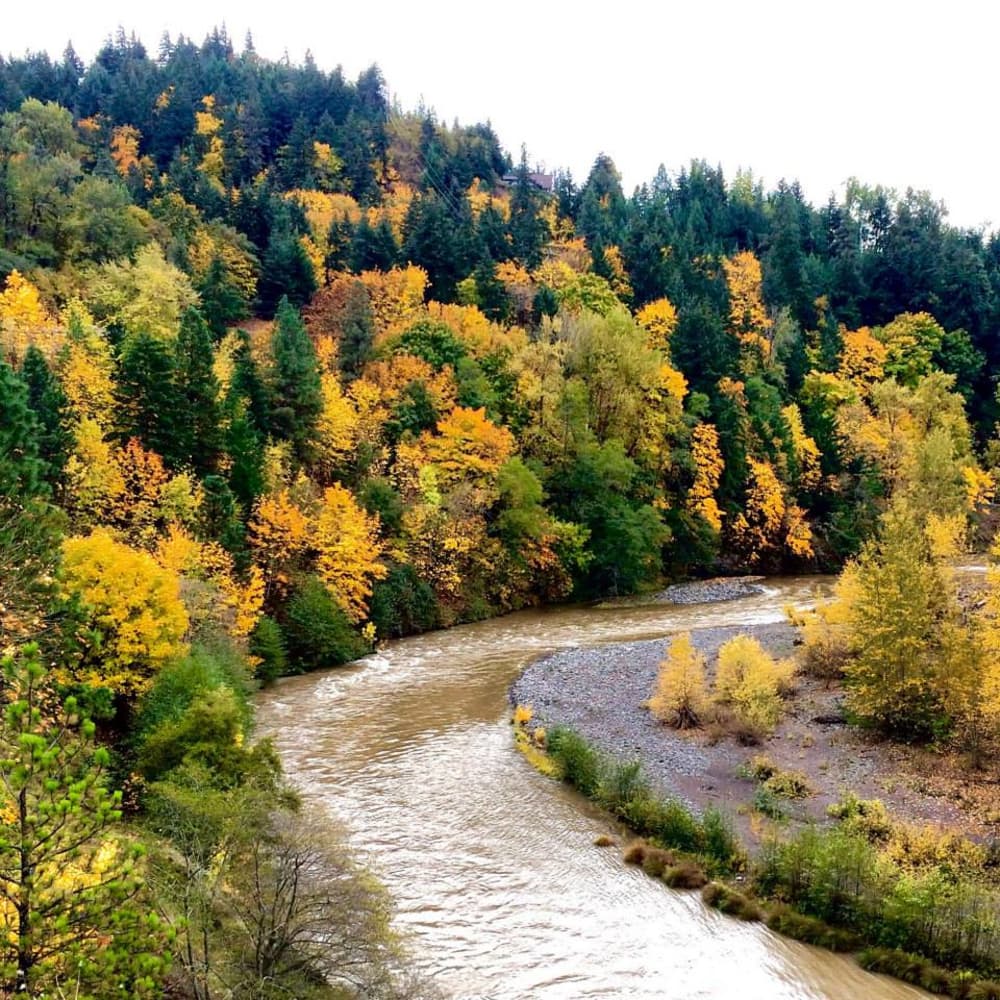 Fall Foliage in the Columbia River Gorge was noted as the third best spot in a recent foliage destination list, right behind Aspen and the Catskills!! But we've known about the foliage show for a long time. Add the colors of the Mt Hood National Forest and the acres and acres of fruit trees and you will be in awe with the splendor. Nothing says "fall" like the blazing red, glimmering gold, and burnt-orange leaves that cover trees and crunch underfoot during the autumn months.
Bike or drive the backroads, hike the forests or sit in our gardens with a throw over your legs, a warming bonfire at your feet and watch the colors around you change. Stay midweek through November 18, avoid the fruit picking weekend crowds and take time to unwind. Still some weekend rooms available. Although our online booking doesn't show Drop Dead Savings past November 18th, give us a call and we can make a deal, if availability allows.
Let us be home base for exploring and enjoying the Hood River Valley and Mt Hood National Forest. After a full day, you'll love the peace and tranquility of the Old Parkdale Inn. Relax in the gardens, perhaps with a glass of wine from a bottle you picked up at a local winery or our wine cabinet. We can even have a bonfire, roast some s'mores, if you'd like.
Outdoor adventures such as kayaking, windsurfing, skiing, snow boarding, and hiking await. Mt. Hood Meadows, Cooper Spur Mountain Resort, and Timberline Ski areas are only a short drive away, as is the vast Mt. Hood National Forest where trails and wildlife abound. We've created some enticing packages for your Stay Play and Ski Vacation on Mt Hood. During the summer months stay at the Inn and take advantage of our partnership with Wet Planet Whitewater to receive $10 off your rafting adventure.