August 11, 2019
Easy Pickin's in the Hood River Valley
By: Mary Pellegrini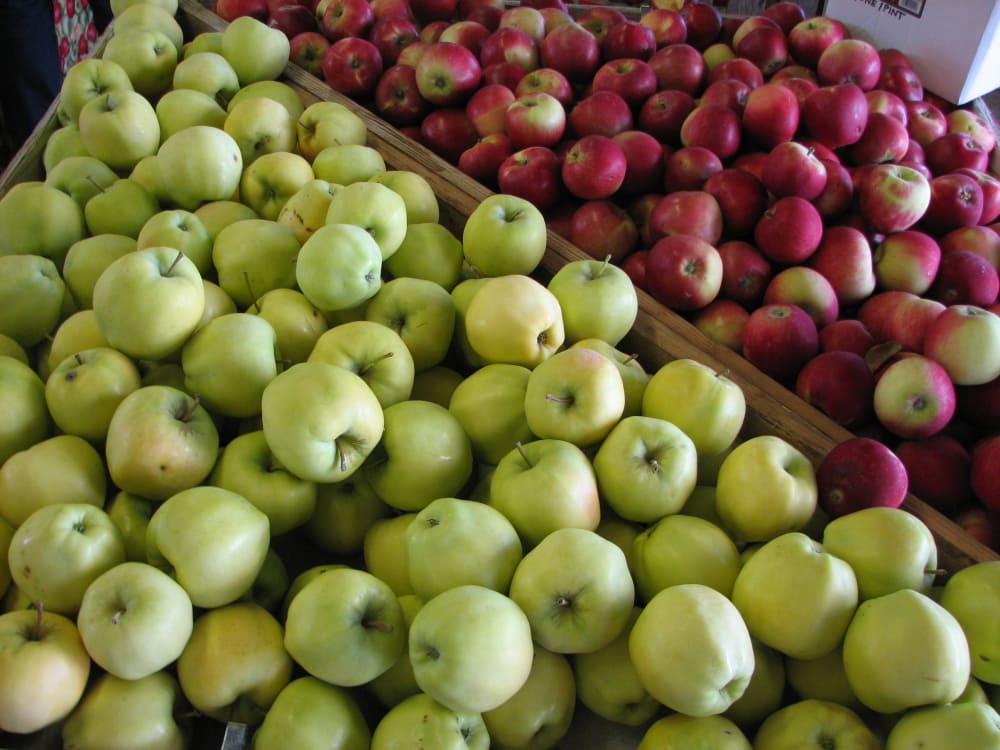 The Hood River Valley: a place to enjoy local produce, wines, u-pick fruit, special events, and a scenic drive. The Valley is harvesting blueberries, cherries, and peaches this month. Kiyokawa orchards began picking Gravenstein Apples this week, about two weeks ahead of schedule, and that means the apple and pear harvest has begun and will last through September.
These delights of summer and fall can be found anywhere along the Hood River County Fruit Loop. Spend a glorious Fall afternoon on The Loop seeking out your favorite fruit or fruit concoction. The summer harvest will end soon, but in its place you will find a array of apples, pears and vegetables through the fall and enough choices from both seasons to satisfy, and if you enjoy picking your own fruit, U-pick is available at a few orchards. Your Farm to Table feasts begins here.
For a romantic afternoon drive we invite you to meander through the Valley's forests, farmlands, and friendly communities. Have a cup of fresh cider at Cody's Orchards, enjoy a picnic lunch on the patios of one of the many wineries, stroll through fields of lavender then come home to the comfy Old Parkdale Inn where we will treat you to amazing breakfasts created with ingredients harvested right here in the Hood River Valley.
Let us be home base for exploring and enjoying the Hood River Valley and Mt Hood National Forest. After a full day, you'll love the peace and tranquility of the Old Parkdale Inn. Relax in the gardens, perhaps with a glass of wine from a bottle you picked up at a local winery or our wine cabinet. We can even have a bonfire, roast some s'mores, if you'd like.
Outdoor adventures such as kayaking, windsurfing, skiing, snow boarding, and hiking await. Mt. Hood Meadows, Cooper Spur Mountain Resort, and Timberline Ski areas are only a short drive away, as is the vast Mt. Hood National Forest where trails and wildlife abound.