December 9, 2018
Creamy Orange French Toast
By: Mary Pellegrini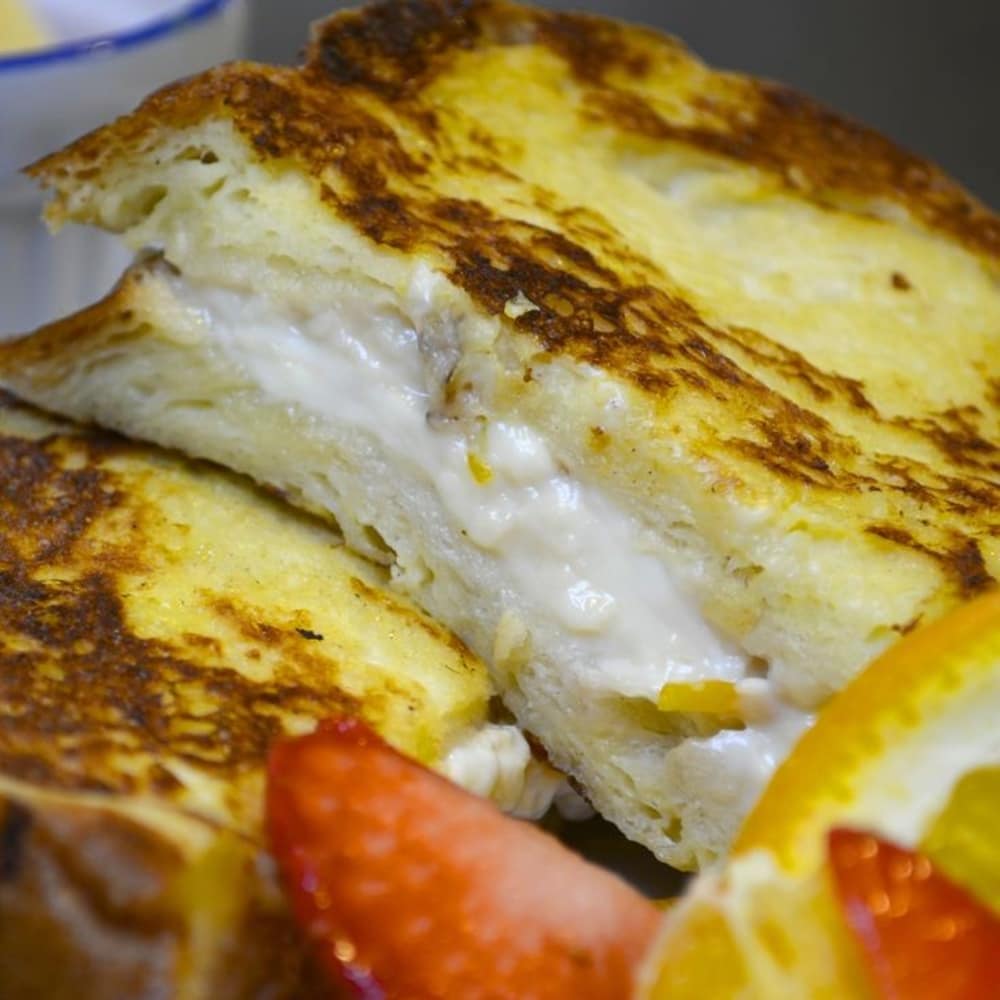 We'll be heading to California for Christmas. On the way home we stop at Heath Ranch in the Sacramento Valley to pick up organic oranges, lemons, and tangerines. Our Creamy Orange French Toast, a favorite at the Old Parkdale Inn Bed and Breakfast was featured on Think Tasty. Thanks to Pine Street Bakery for making the delicious Challah that makes this dish even more amazing.
Creamy Orange French Toast
In a small bowl cream together 1/2 tsp orange zest, 1 tsp sugar and 4 oz softened cream cheese
In another bowl Whip together:
3 large eggs
½ tsp vanilla extract
zest from 1 orange
juice from that orange
cup of milk
2 Tbsp heavy cream
2 tsp sugar
Spread the cream cheese mixture between two slices of bread. I like to lay the sandwiches on a cookie sheet where the milk and egg mixture has been poured, flipping them after about 5 minutes. The type of bread you are using will determine how long to soak. Dryer bread a little longer that a very moist bread like Challah. Fry on a hot griddle until golden, about 3-5 minutes on each side.
Meanwhile, combine fresh orange juice from half an orange, 1/2 cup maple syrup and 1/2 tsp vanilla extract in a small sauce pot. Bring to simmer and take off heat.
Serve piping hot garnished with thinly slices oranges and a dusting of powdered sugar.
You can adjust this recipe to satisfy dietary needs. I've used coconut or almond milk for lactose intolerant guests. A Vanilla Soy Creamer adds flavor. There are some very good non dairy cream cheese products available.
Let the Old Parkdale Inn be your home base when exploring the Hood River Valley, Columbia River Gorge or the Mt Hood National Forest. Whether your idea of a good vacation is fresh tracks on Mt Hood or relaxing in our gardens with a good book and your favorite beverage, there's something near by for everyone.