April 9, 2018
Catherine Creek Waterfall
By: Mary Pellegrini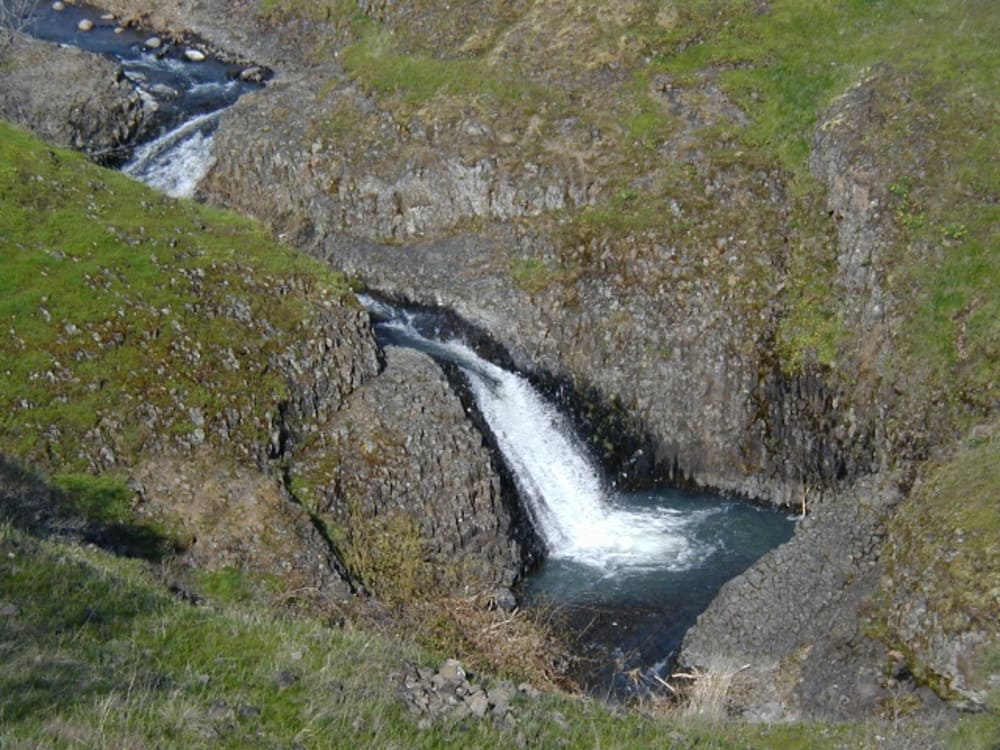 Catherine Creek Trail #4400 is a one mile paved trail with great views of the Columbia River on the south side of WA14. In the spring this is a premier location for Columbia GorgeWildflowers and bird viewing. No flowers yesterday but we anxiously await the Grass Widow which according to my Instagram feed were in full bloom around the middle of February last year. We did see a few bald eagles, hawks, woodpeckers on this quiet winter day. Parking is on the north side of WA14 where you can pick up trails for longer hikes and more great wildflower and bird viewing.
You'll have stunning Columbia River Gorge Views pretty much the whole trail. Interpretive signs guide you through open grasslands, vernal ponds and oak woodlands. Take a break on one of the many benches along the trail, one being a the overlook of Catherine Creek and Catherine Creek Falls.
You can Chase Waterfalls with us by subscribing to thisblog, follow us onPinterest, and on ourFacebook Page. According toWiki there are at least 238 waterfalls in Oregon! I'm guessing even more than that. Wouldn't it be grand to witness the beauty of every one of them? With 77 waterfalls on the Oregon side of the Columbia River Gorge alone, we've set out to find them all plus those in the nearby Mt Hood National Forest, Washington and beyond. And when we do we'll share our finds with you, our guests, so you too can set out to Chase Waterfalls.
Let the Old Parkdale Inn be your home base when exploring the Hood River Valley, Columbia River Gorge or the Mt Hood National Forest. Whether your idea of a good vacation is fresh tracks on Mt Hood or relaxing in our gardens with a good book and your favorite beverage, there's something near by for everyone.