February 22, 2017
Birding in and near the gardens of the Old Parkdale Inn
By: Mary Pellegrini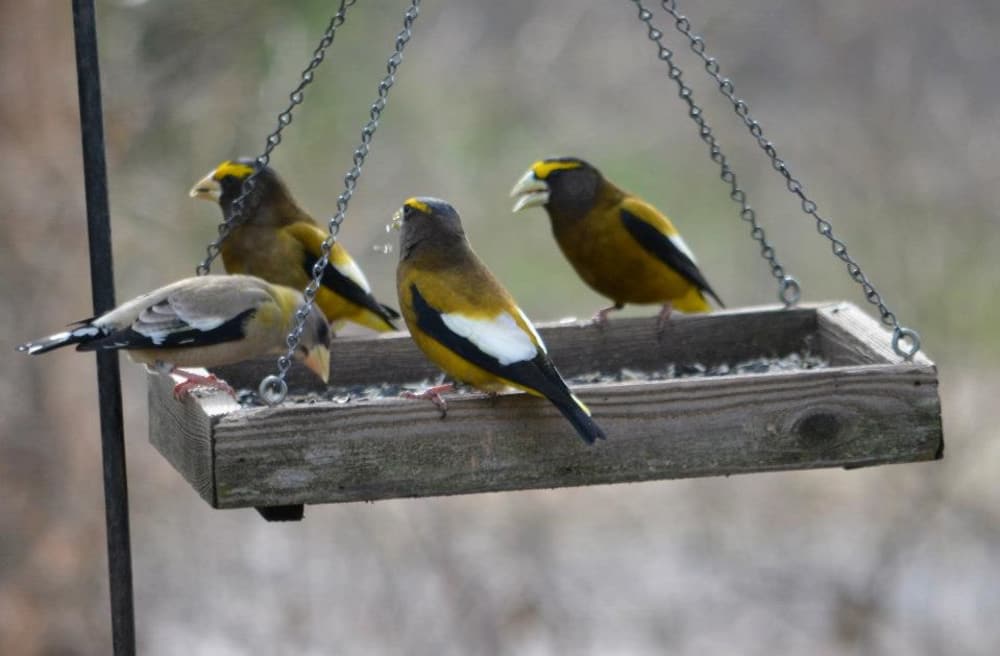 I, too, am a birder, if only a fledgling one. In the past we've participated in the Audubon Society's Christmas Bird Count as a Backyard Count. We were out of town during this years count but we've made sure our feeders are full, binoculars are close by, clipboard handy and we count and record birds all day. We have had as many as 17 species of birds at our feeders on any one day. Some common species, Gold and White Crowned Sparrows, Chickadees, Nut Hatches, Stellar Jays, California Quail are here year round. Some like the Juncos and Varied Thrush spend the. winter. One very un-common, the White Throated Sparrow spent the winter months with us in 2012.
In 2013 a pair of Cooper's Hawks built a nest high in our Doug Fir and fledged two eyases and we've noticed them in the gardens. Maybe getting ready to nest again? Lots of Evening Grosbeak this spring and they too have been foraging for nesting material and we hope the nest in our mature pines, fir and spruce.
We have maps of the Oregon Cascade Birding Trails and can share locations where we've seen a specific bird.