August 13, 2018
Beat the Crowds with these 5 Outdoor Activities
By: Mary Pellegrini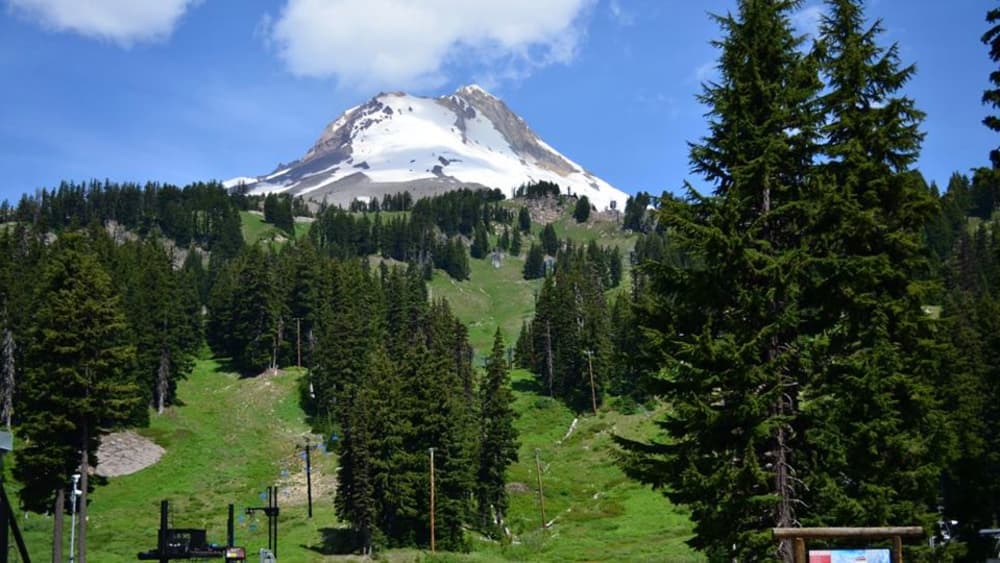 Not that far from the hectic crowds and so very close to peace and calm. There is so much to do here that you can easily pick and choose what you put on your plate, not unlike a buffet table.. We've rounded up 5 outdoor activities that are perennial favorites. All are quite popular so we suggest a mid week visit whenever possible. Fresh fruit milkshakes anyone?
Hiking The Old Parkdale Inn is only minutes from the Mt Hood National Forest. We like to think of it as our own personal backyard playground. We hike, swim and snowshoe here. Sometimes we just find a very quiet spot to sit and be still. We found such a spot on Lookout Mountain when we hiked the High Prairie Trail. We can direct you to a trail
Biking: Our cycling guests can ride off from the Old Parkdale Inn toward the Mt Hood National Forest where forest roads and mountain bike trails await. Then there's always the option of riding the Hood River County Fruit Loop, a scenic ride along the back roads through orchards, forests and small communities.
Savor Hood River Valley: The Hood River Valley is our nations largest pear growing regions but we don't stop there. Cherries and apples also are a huge crop along with the berries, stone fruit, lavender, wine grapes and more. From now through the summer, something is always fresh and ready to be picked, snipped or sipped.
White water rafting and kayaking: Book your stay at the Old Parkdale Inn, select your trip, and we will provide you with a discount code to use for booking directly with the professional staff at Wet Planet Whitewater. Stay 3 or more nights and take advantage of our Bed, Breakfast and Boats Package
Music in the Mountains: Every Saturday afternoon through September 1 a local artist performs on the sun deck Of Mt Hood Meadows Ski Resort, with magnificent Mt. Hood as a backdrop. Enjoy cold beverages, a terrific dining menu and an awesome view while talented vocalists perform. Their scenic lift is open Thursday through Sunday from 10-4. We went up last week and hiked part of the Timberline Trail to a couple of lovely waterfalls through lush green meadows.
We're hoping you see something that you'd like to add to your plate and that you choose a stay with us at the Old Parkdale Inn Bed and Breakfast
Let us be home base for exploring and enjoying the Hood River Valley and Mt Hood National Forest. After a full day, you'll love the peace and tranquility of the Old Parkdale Inn. Relax in the gardens, perhaps with a glass of wine from a bottle you picked up at a local winery or our wine cabinet. We can even have a bonfire, roast some s'mores, if you'd like.
Outdoor adventures such as kayaking, windsurfing, skiing, snow boarding, and hiking await. Mt. Hood Meadows, Cooper Spur Mountain Resort, and Timberline Ski areas are only a short drive away, as is the vast Mt. Hood National Forest where trails and wildlife abound. We partner with Mt Hood Meadows and Timberline Ski Areas allowing us to offer discount lift tickets to our guests. Stay at the Inn and take advantage of our partnership with Wet Planet Whitewater to receive $10 your raft adventure.