May 24, 2019
Another Great Lavender Cheddar Recipe from the Rogue Creamery
By: Mary Pellegrini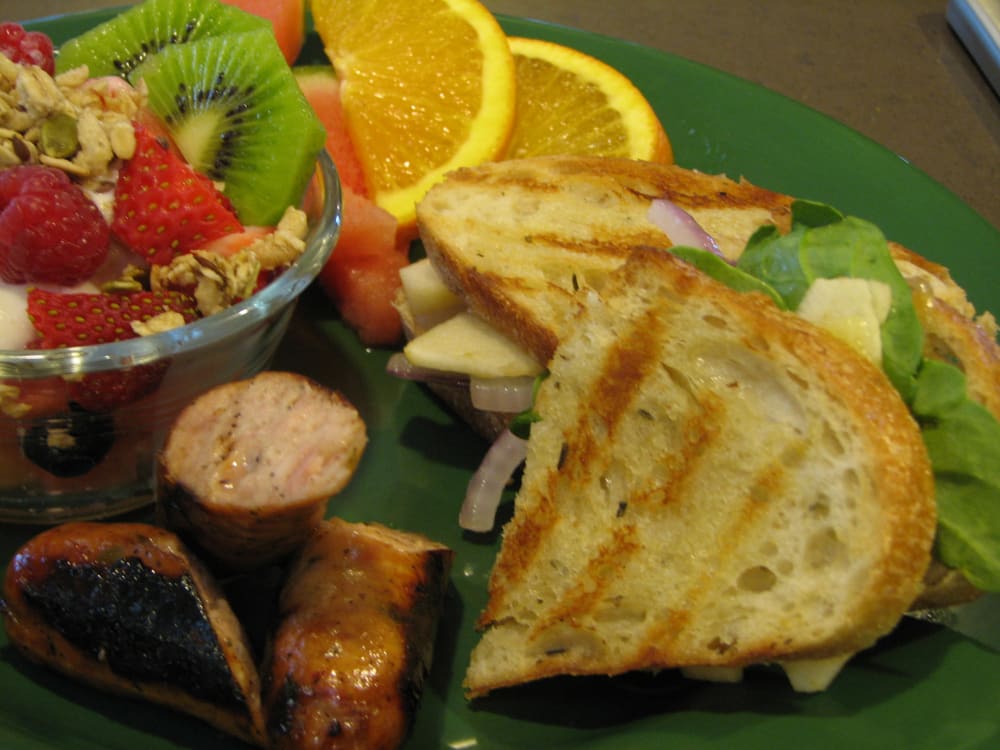 Guests at the Old Parkdale Inn Bed and Breakfast have been treated to the Rogue Creamery Lavender Cheddar Spring Tart several times now much to their delight. This morning at our inn located in the Hood River Valley we served the Rogue Creamery Grilled Sandwich with Apples, Spinach and Red Onion. I saute the onion in a little butter to soften the flavor for a perfect breakfast sandwich. Yummy!!

Lavender Cheddar Sandwiches with Apples, Spinach and Red Onion

2 thick slices rustic 9 grain bread
6 slices Rogue Creamery Lavender Cheddar
6 thin slices Braeburn apple
6 leaves fresh organic spinach
3 slices red onion rings

Layer slice of bread with 3 slices of cheese and the remaining ingredients. Top with 3 more slices of cheese and bread. Drizzle bread with olive oil and place oil side down on a pre-heated griddle. Before flipping drizzle a bit more oil on top of bread. Grill until cheese is melted and bread is a golden brown. Serve with sweet mustard or jam and lots of fresh fruit.
Let the Old Parkdale Inn be your home base when exploring the Hood River Valley, Columbia River Gorge or the Mt Hood National Forest. Whether your idea of a good vacation is fresh tracks on Mt Hood or relaxing in our gardens with a good book and your favorite beverage, there's something near by for everyone.