May 2, 2019
3 Perfect Parks near Mount Hood Parkdale
By: Mary Pellegrini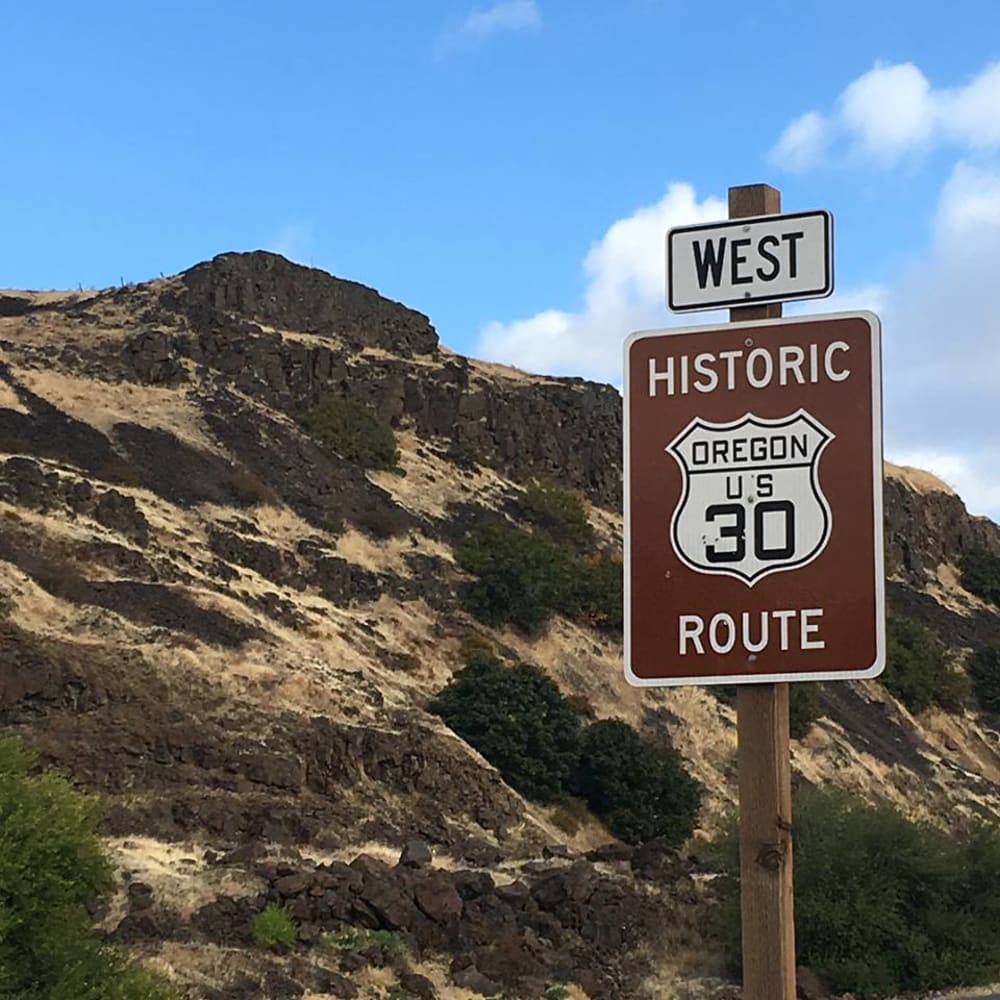 Motorists once crept around the curves on old U.S. Highway 30. Now hikers, bicyclists and users of other muscle-driven forms of transportation leisurely enjoy the views of the Columbia River Gorge on the Historic Columbia River Highway State Trail. The trails, paved ribbons along abandoned stretches of the historic highway, give you more than 12 miles of sightseeing thrills.
Mark O. Hatfield Trailheads (east and west)

The 4.5 mile Twin Tunnels segment between Mosier and Hood River passes through two climate zones. Starting at the east Mark O. Hatfield Trailhead near Mosier, the 1.5 mile trail leads through semi-arid terrain dotted with Ponderosa pine for about a mile until you reach the Twin Tunnels. Spectacular geologic formations tell the story of the gorge's creation

Starvation Creek State Park
Nestled at the base of the sheer walls of the Columbia Gorge, Starvation Creek is much more than it appears. It is a feast for the eyes and feet. This section of Historic Highway State Trail heading west boasts views of three waterfalls in 1.2 miles! 4 counting Starvation Creek falls. While these falls have always been accessible to hikers; now, for the first time, they are accessible from a paved, well-graded universal trail. Heading east, trek along a remnant of the Historic Columbia River Highway State Trail to Viento State Park and campground

The Mosier Plateau
While not an official park, this trail is in the Columbia Gorge Scenic Area and part of Gorge Towns to Trails project, a comprehensive trail system that wraps around the Columbia Gorge, linking communities with recreation. This trail begins in the town of Mosier, follows Mosier Creek, don't miss the waterfall, through the community's Pocket Park and then ends up on Mosier Plateau for absolutely stunning views of the Gorge and River. Spring and Summer presents a profuse wildflower burst in this park-like setting


Let the Old Parkdale Inn be your home base when exploring the Hood River Valley, Columbia River Gorge or the Mt Hood National Forest. Whether your idea of a good vacation is fresh tracks on Mt Hood or relaxing in our gardens with a good book and your favorite beverage, there's something near by for everyone.