Our Story
Built in 1910, The Old Parkdale Inn opened as a Bed and Breakfast on Valentine's Day, 1998 after years of being both a single family home and the McIssac Apartments. In 2018 it celebrates 20 years of offering exceptional hospitality in Oregon's Hood River Valley.
Steve and Mary Pellegrini have owned the Old Parkdale Inn for 16+ years. The inn is nestled in the Hood River Valley on the northern slope of Mt. Hood. Mary is often asked if she had a B&B before the Old Parkdale Inn and quickly responds "I raised three kids and a husband, I have been doing the B&B thing for many years!"
Steve and Mary enjoy the outdoors and look forward to sharing their knowledge of the area and its many attractions to their guests. Their Great Pyrenees dog, Lola and Elsa the cat look forward to making you feel at home, but only if you want their company.
Innkeepers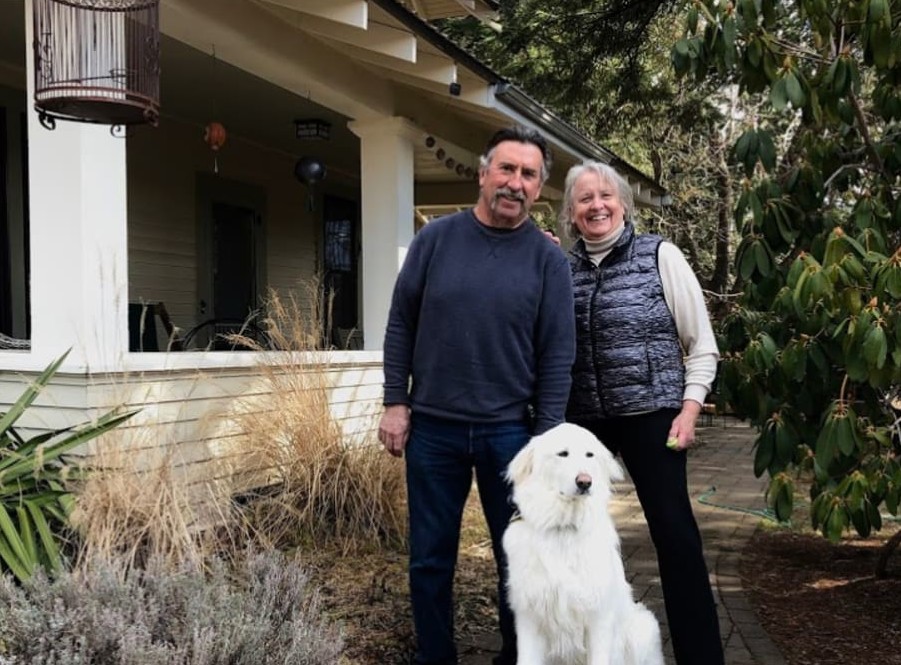 Steve and Mary Pellegrini and Lola welcome you to the Old Parkdale Inn